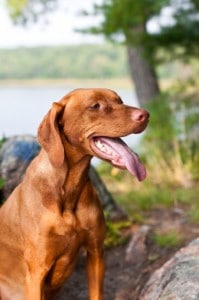 Are you looking for the perfect getaway for your whole family, including the four-legged members? Some of the cabins at Kelly's Resort are pet-friendly!
Feel free to bring your pets when staying in one of our private, fully-equipped, pet-friendly cabins. They will enjoy the lake just as much as you! We have plenty of hiking trails for the active breeds, or they can enjoy relaxing on your own private deck.
Hundreds of families have made coming to Kelly's Resort a yearly tradition. We would love to welcome you, your children, and your pets as part of our growing family. Please contact us if you have any questions or would like to make a reservation in one of our pet-friendly cabins.