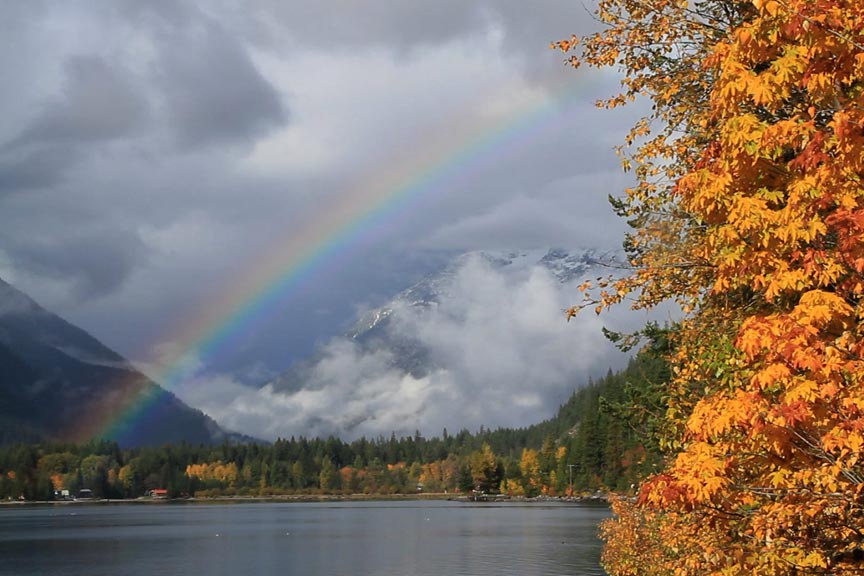 Don't miss a chance to discover the beautiful town of Stehekin during your Lake Chelan getaway. This small, secluded town is accessible only by foot, boat, or float plane and a favorite day trip for visitors to our Lake Chelan Resort.
Stehekin is a small mountain community located at the headwaters of Lake Chelan, just south of North Cascades National Park. Visitors come year 'round to soak up the area's majestic and secluded natural surroundings.
The town's name comes from a Salishan word meaning "the way through," which is apt. Stehekin is a doorway to North Cascades National Park, Stephen Mather Wilderness, and other nearby wilderness areas.
There are no roads to Stehekin. Access is restricted to plane, trail, and boat. Luckily, the journey to the remote village is a lovely one and part of the experience.
Lady Of The Lake Ferry to Stehekin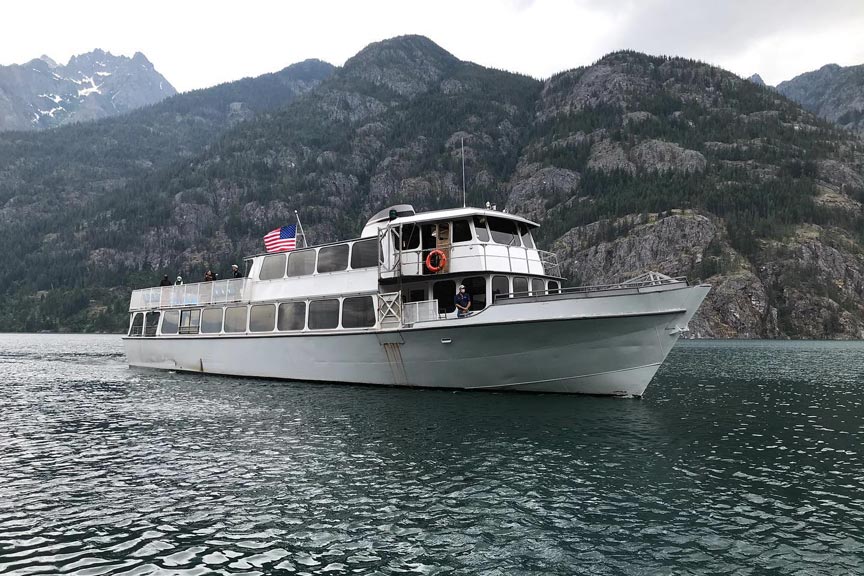 One of the easiest and most popular ways to visit is via the Lady of the Lake ferry service. This is especially true for guests of Kelly's Resort.
The ferry's first stop on it's way to Stehekin from Chelan is Field's Point Landing, which is just 7 minutes up the road from us. This added convenience means less time on the road and on the boat!
Lady of the Lake currently offers three different layover trips to Stehekin:
The Cascade Flyer Route gives you a 3 hour layover with only a little over 2 and a half hours on the boat, round trip, from Field's Point Landing.
The Speedway Route offers a 4 and a half hour layover and similar ferry time as above.
The Liberty Route provides the most time of all: 6 hours to explore Stehekin and its surroundings. Even better, the ferry time for this protracted visit is only two hours, round trip, from Field's Point Landing.
Things To Do in Stehekin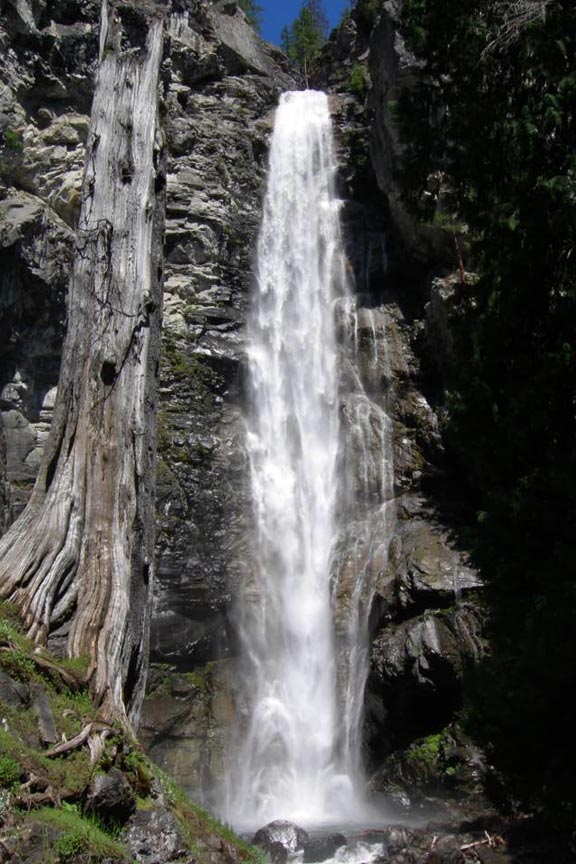 Stehekin may be small and remote but it has lots to offer. Hiking, biking, kayaking, swimming, fishing, tours, and more. There may be no ATM or cell phone reception here but you'll likely not care, surrounded by such amazing views of the North Cascades!
You won't be able to call Uber or Lyft, either – but you can rent bikes, which are perfect for getting around the area.
One of the most popular destinations in the area is Rainbow Falls. Rainbow Falls sees the waters from Rainbow Creek tumbling some 312 feet (95m) down a rocky cliff face.
Bike to Rainbow Falls, then climb short Mist Trail for an even better view. This less than a quarter-mile long trail leads to a platform for excellent photo opportunities of the falls. Do be careful, however. The mist the trail gets its name from can make the climb slippery.
Historic Buckner Orchard is just a short hike away from Rainbow Falls and also worth your time.
Visitors to Buckner Orchard can enjoy self-guided tours of the farm and orchard. Be sure to pick up one of the free tour booklets to learn the story of the orchard tell the story of the historic homestead and the family that built it.
The National Park Service continues to maintain the apple orchard. If you happen to visit when the fruit is ripe and ready, it is more than okay to enjoy an apple or two.
Another attraction is the historic Stehekin School. This one-room log school was built in 1921 and is now a local history museum. Tours of the school, which is just 3 miles up the road from the boat landing, are self-guided and free.
Are your explorations making you hungry? Another must-visit attraction in the area is the Stehekin Pastry Company, just two miles up the road from the boat landing. The bakery offers a delicious variety of "from scratch" baked goods as well as espresso, ice cream, and a limited breakfast and lunch menu.
Many visitors also pack a picnic for their day-trip. The area is loaded with great picnic spots, most of which include fantastic lake views.
No matter what you choose to do in Stehekin or how long you decide to visit, when you stay at Kelly's Resort, your home away from home is just a short boat ride away!