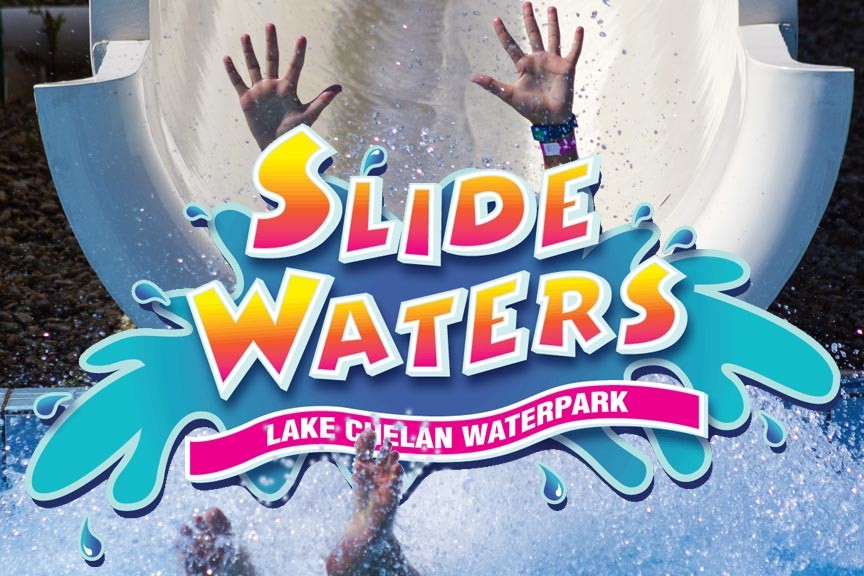 One of the most popular attractions at Lake Chelan is just about to begin its 2019 season. Slidewaters water park is scheduled to open on May 25th, 2019!
Slidewaters water park is home to acres of fun with 11 water slides, heated pools, an arcade, volleyball court, and so much more. Later this summer it will also be home to Lakeside Surf, the world's largest and the United States first deep water stationary wave!
Best of all, the water park overlooks one of the most beautiful sights in the Pacific Northwest: lovely Lake Chelan.
Slides & Attractions
11 different water slides means something for everyone.
For a faster, more exciting ride, try Thunder Rapids. Thunder Rapids tube slide's multiple chutes, slides, pools and splash at the end make it one of the park's most popular slides. For acrobatic insanity, check out the Sidewinder and Corkscrew for 360 turns, drops, tunnels, and splashes.
Downhill Racer is another fast favorite with three lanes and three drops you can race your friends down. For real thrills, though, Purple Haze cannot be beat: 400 feet of twists, turns, and drops … in the pitch dark!
The park's intermediate slides offer excitement for the slightly less adventurous. There are also slides and a play area for the little ones.
Looking for something even more relaxing? The 500 foot long Lazy River offers plenty of that – and with views of Lake Chelan. The Lazy River also has play features along its course, like the 150-gallon tipping bucket. What an awesome way to cool off!
Other attractions include a volleyball court, 60 person hot tub, temporary tattoos, and a gift shop.
Both the Slidewaters Grill and the Tiki Hut have what you need to quell your hunger and satisfy your thirst. Private Pavilions are available for rental.
Slidewaters Water Park
102 Waterslide Drive, Chelan, WA 98816
Open every day at 10am, from Memorial Day weekend until Labor Day weekend. Visit the Slidewaters website for more information. You can also follow the park on Facebook, Twitter, and Instagram.
Lake Chelan Lodging
Kelly's Resort offers 11 cottages and 4 lakeside condos on 200′ of south shore waterfront on beautiful Lake Chelan. Enjoy access to four docks, a beach, enclosed lake swimming, a heated pool, laundry facilities, play ground, and nature trails. Book your stay at Kelly's Resort today!