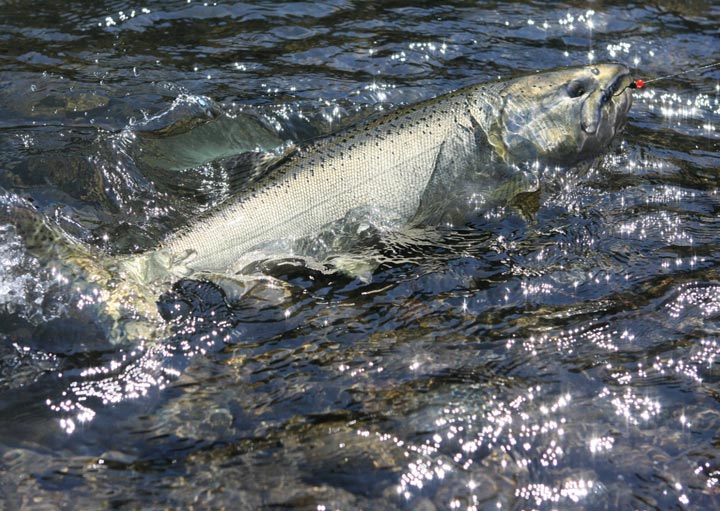 If your idea of a good time involves baiting a hook, casting a line, and, more importantly, reeling in some really beautiful fish, you're going to love the fishing at Lake Chelan!
Lake Chelan offers some of the most picturesque and best fishing in the Pacific Northwest. The lake's more than 50 miles of clear blue water are home to a variety of species. You can find Kokanee Salmon, Lake Trout, Rainbow Trout, Smallmouth Bass, Chinook Salmon, Burbot, and more. The annual stocking of hundreds of thousands of fingerlings assures the abundance.
And what fish! While the average catch hovers between 6 and 10 pounds, hauling out a 20 pounder is not a rarity in these waters. A Lake Trout caught here in 2013 set a new state record of 35-pounds, 63-ounces. Wow!
Fishing Lake Chelan
Fishing is open all year 'round at Lake Chelan, though certain times and areas are better than others for different fish.
Kokanee are usually best from mid-April through June, while June and July is a good time to go after Cutthroat Trout. Lake Trout are your best option in late winter/early spring. Landlocked Chinook are rarer in these waters but can be caught when aiming for Lake Trout and Kokanee. A Smallmouth Bass fishery makes this species more readily available nearer to the Manson and Chelan end of the lake.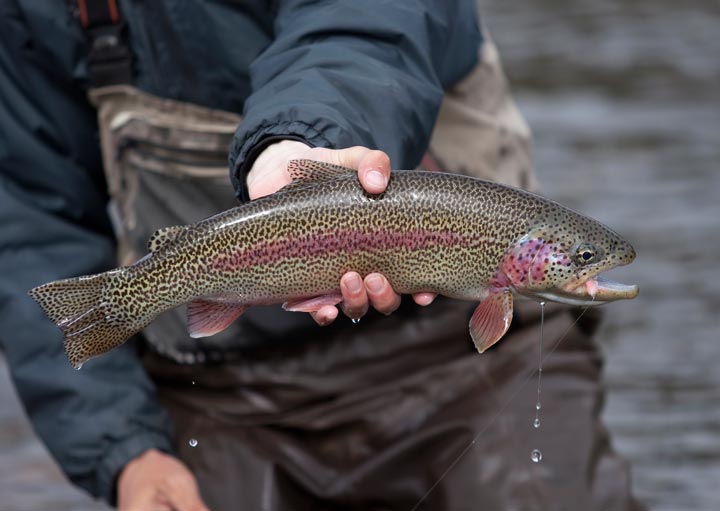 The abundance of docks and boat launches on the lake make shoreline fishing a snap. Also, much of the land at the upper end of the lake is US Forest Service owned and available for shoreline fishing.
You'll want to be surface fishing if you're after those trophy-sized monsters in the deep. Don't have a boat? No worries, there are plenty of boat rentals available and Kelly's has rowboats, canoes, and kayaks you can use.
Not sure about where to fish, what bait to use, or other questions? Lake Chelan has a number of fishing guides just waiting to help you haul in that record breaker.
Two-pole fishing is allowed but you'll want to check with the Washington Department of Fish and Wildlife for other license requirements and limits. Disabled? You may be eligible for a special use permit or other accommodations.
Lake Chelan Lodging
Kelly's Resort is open every year between April 1st and November 31st with cottages, lakeside condos, enclosed lake swimming, kayaks, walking trails, docks, and so very much more. Now is the time to start planning those spring and summer vacations at Kelly's Resort on Lake Chelan!