There is no end to the fun things to do in Chelan, both indoors and out. Golfing, wineries, hiking, shopping, museums, and more. Then there's the 55 mile-long Lake Chelan, with fishing, swimming, boating, and more. Is it any wonder that our area is one of Washington state's most popular destinations?
There are so many things to do in Chelan, you'd need a month or more to explore them all. Many visitors find themselves planning a longer return visit before they're even done with the first!
Our list below compiles some of the area's most popular activities. It is by no means meant to be comprehensive, just a general top ten based on what guests of Kelly's Resort seem to enjoy most.
10 – Chelan Tours
What better way to get to know an area than with a tour? The Chelan area offers a wide variety of tours – Wine Tours, Limousine Tours, and (highly rated) Electric Bicycle Tours. You can even tour via helicopter and seaplane!
9 – Chelan Golf Courses
Go ahead and pack those clubs – we're home to 8 golf courses, providing a range of world-class golf experiences. Two of the best are are just 20 minutes from our Lake Chelan resort: Lake Chelan Municipal Golf Course and Bear Mountain Ranch.
8 – Fishing
Lake Chelan offers some of the best fishing in the Pacific Northwest. You can hook Salmon, Trout, Bass, Burbot, and more – and not measly fingerlings, either. 20 pounders are not a rarity in these parts! Readily available guides, boats, bait and tackle, and more will help you make the most of your efforts – just be sure to get a license and guide from the Washington Department of Fish and Wildlife, first.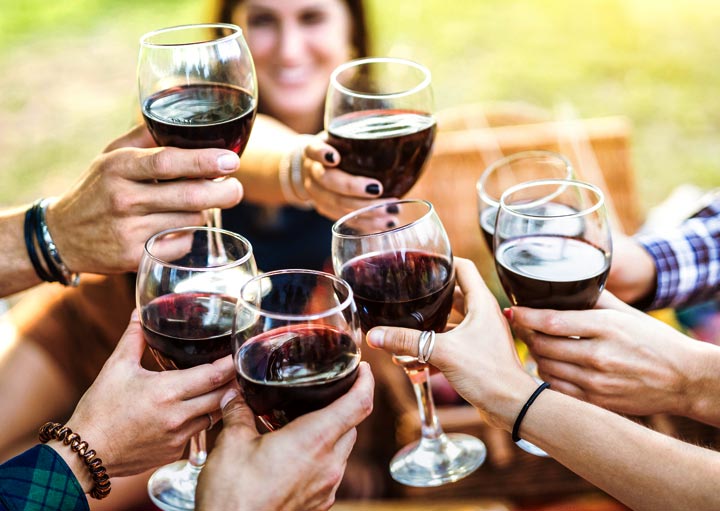 7 – Chelan Vineyards
Lake Chelan has its own, official AVA and is home to over 30 different wineries and vineyards. Most are located at the southern end of the lake and offer tasting rooms or better. All Chelan wineries are worth your time and within easy distance of Kelly's Resort but standouts include: Tsillan Cellars, Tunnel Hill Winery, Mellisoni Vineyards, and Nefarious Cellars.
6 – Biking
"Biking" is a pretty broad subject. Luckily the area encompasses it all with plenty of street and mountain biking opportunities – and don't forget the electric bike tours mentioned above! The valley is home to a variety of trails that are perfect for singletrack adventures. Echo Ridge Summer Trails, Pot Peak, Devil's Backbone, and more.
5 – Boating Lake Chelan
Nothing beats boating on Lake Chelan. Powerboats to paddleboats, the lake Chelan welcomes you. All Kelly's Resort guests have access to rowboats, canoes, paddleboards, and kayaks. Looking for something else? Chelan boat rentals have you covered.
4 – Lady of the Lake
Okay, we've already mentioned tours – but there are tours and then there are tours! Lady of the Lake boat tours will take you all the way to the headwaters of Lake Chelan and back again. It's also one of the only ways you can reach the remote village of Stehekin …
3 – Stehekin
Beautiful, secluded Stehekin, accessible by boat and float plane only, is a popular day trip for most visitors. Home to only 75 year-round residents, the town offers tours, hiking, biking, shopping, dining, and a valley surrounded by the high peaks of the North Cascades.
2 – Hiking Chelan
The valley is home to 14 major trailheads and more than 250 miles of hiking trails. What better way to really soak up the valley's endless natural beauty than by getting out into the great outdoors on a trail?
1 – Lake Chelan
It seems like a no-brainer but it deserves mention: the number one, single best thing to do in the area is to come enjoy the lake. If the above 9 examples don't convince you, then consider that it was the lake's 50+ miles of crystal clear, glacier fed waters that drew all of that – and you and I – to the area in the first place. You don't have to do anything at all while you're here. Just sit back, on the shore and relax. Take it all in. Sounds good to me!
Kelly's Resort is open every year between April 1st and November 31st. Start planning your Lake Chelan getaway at Kelly's Resort today!