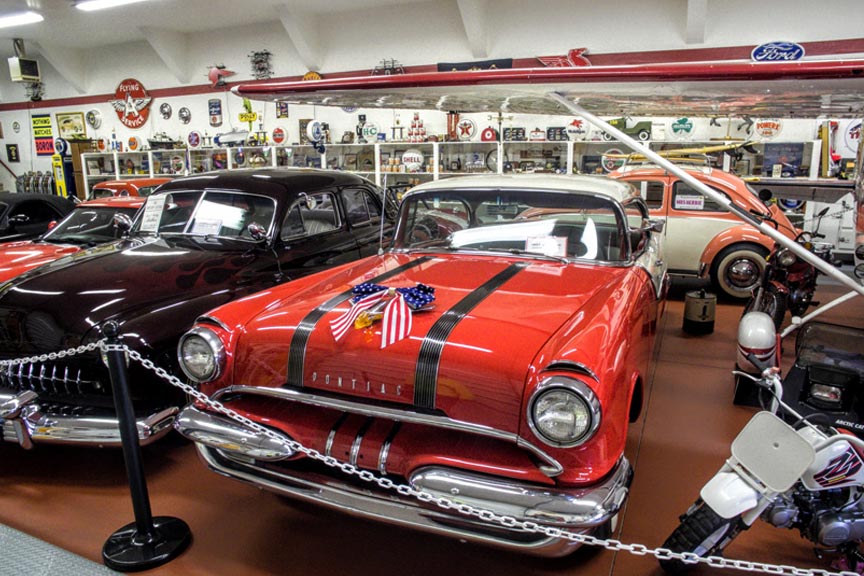 Gearheads and classic car fans shouldn't miss a chance to visit Miller's Lake Chelan Auto Museum. The local attraction lovingly displays more than 80 pristine classic cars, along with a variety of other vintage collectables.
Miller's Lake Chelan Auto Museum is four buildings of classic car goodness and memorabilia. Plymouth, Corvette, Hudson, Nash, Dodge. The private collection of Leo and Polly Miller is yours to explore. The museum is operated in association with the Lake Chelan Car Club, who often holds events here at the museum.
The Millers are long time residents of the Lake Chelan Valley and love sharing their car collection with visitors. Many of the vehicles hold sentimental value for the Millers, so they really put their hearts into the museum.
Visiting The Museum
With 80+ pristine classic cars on hand, you'll be hard pressed to pick a favorite. Maybe the black 1956 T-Bird, the 1955 Pontiac Hardtop, that lime green 1946 Chevy van – or how about that 1967 Pontiac GTO? Don't forget "Mrs. Herbie," the stunning, 1962, two-tone peach VW Bug …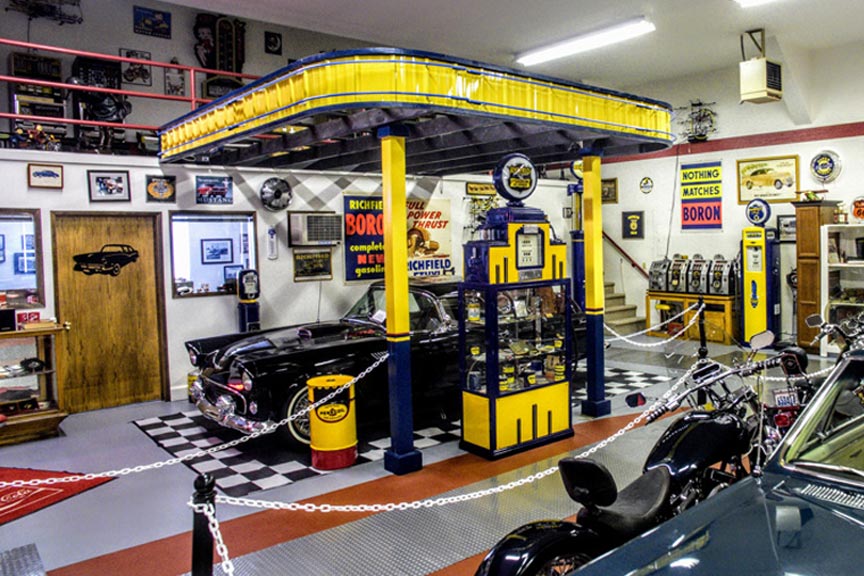 And it's not all cars, either. The museum also houses motorcycles, a boat, and even an airplane seized during a drug raid in British Columbia.
Beyond the vehicles, Miller's Lake Chelan Auto Museum also displays a fascinating collection of automobile memorabilia and other vintage items. Neon signs, antique slot machines and pinball machines, carousel horses, kids pedal cars from the 1950's, metal signs, and much more. There is even a gas station bay, complete with vintage gas pump!
Miller's Lake Chelan Auto Museum
20 Blue Water Lane, Chelan, WA 98816
The museum is open seasonally, June 25 to September, Thursdays through Saturdays, between Noon and 3pm. Visit www.millersautomuseum.com for more information.
Lake Chelan Lodging
Looking for the best accommodations on Lake Chelan? Look no further than the comfy cottages and lakeside condos of Kelly's Resort! Our small family resort has been providing the best in Lake Chelan lodging for 70 years. You'll also enjoy enclosed lake swimming, kayaks, walking trails, and more. Plan your next Lake Chelan vacation today at Kelly's Resort!