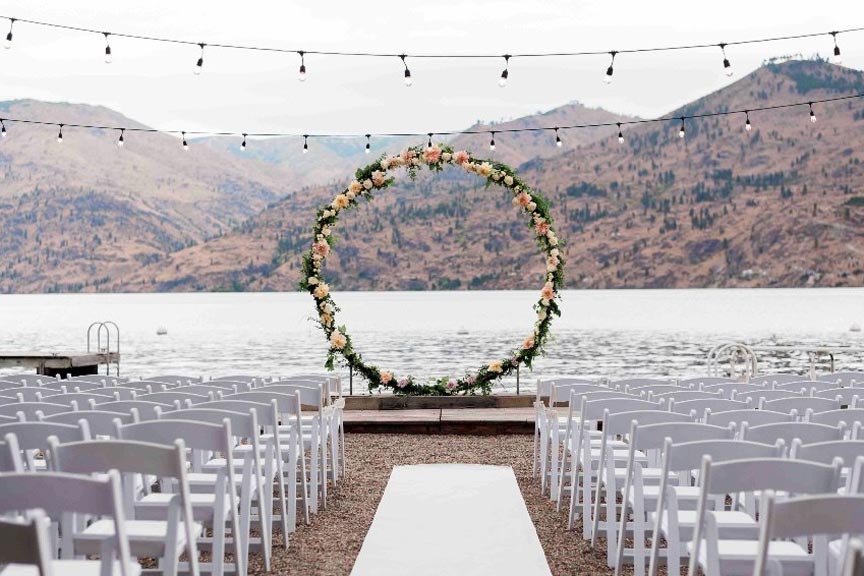 If you think Kelly's Resort is an amazing vacation destination, just imagine how perfect it would be to hold your wedding here! Now is the time to get those 2021 Lake Chelan wedding plans together, with Kelly's Resort as your perfect backdrop.
Kelly's Resort is located on the south shore of Lake Chelan, just 3 hours northeast of Seattle. Our small, family resort has been providing vacation getaways and unforgettable, lakeside weddings for over 70 years.
Amenities include 200′ of waterfront with 4 docks, diving board, a seasonal swimming pool, waterside lodge, small convenience store, and coffee bar. For accommodations we offer 11 individual cottages and 4 lakeside condos.
Lake Chelan is a premier travel destination. People come from all over for the fishing, hiking, biking, boating, zip lining, paragliding, horseback riding, and more.
Chelan also has its own, official American Viticulture Area, perfect for growing wine grapes. The area is also home to over 30 local wineries and vineyards that you can visit.
Knowing all that, is it any surprise that Lake Chelan makes for an absolutely picture perfect wedding destination?
Lake Chelan Wedding at Kelly's Resort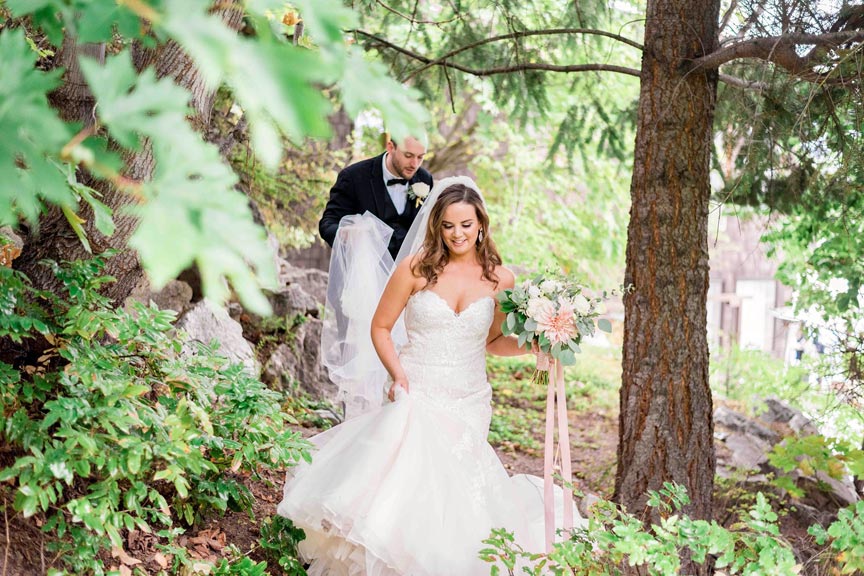 At Kelly's Resort, we work hard to make your Lake Chelan wedding the very best it can possibly be.
Our private location on the south shore of Lake Chelan allows us to provide beautiful, lakefront weddings in a wooded setting.
The wedding may be for two but the location is for the wedding party and the guests. Having a comfortable space that also sets the tone for the day makes a difference for the entire wedding party. At Kelly's Resort, you can have the entire place!
Our Lake Chelan wedding venue is open to weddings, receptions, and parties of up 125 individuals, with lodging for up to 75.
We've hosted a LOT of weddings in our over 70 years on Lake Chelan. Consequently, you can rest easy, knowing that your most important day is in steady, practiced hands.
Your Wedding at Kelly's Resort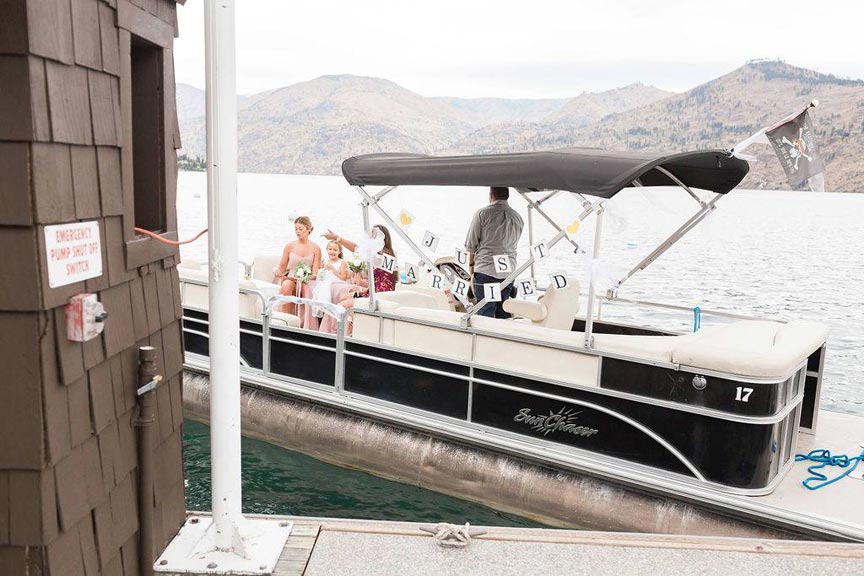 If you'd like to begin planning your Lake Chelan wedding at Kelly's Resort, fill out the form at the bottom of our Weddings & Events page. Alternately, you can contact us at reservations@kellysresort.com.
Preferred vendor list and pricing available upon request.
Whether your dream is to make a grand entrance by yacht or to have your ceremony surrounded by mountains, Kelly's Resort provides the perfect backdrop. Let us help to make your lakeside wedding dreams come true.