Chelan may be known for its wine grapes but don't forget the apple orchards! If you've a taste for ciders, you'll enjoy a visit to Rootwood Cider in Manson, WA, just a half hour's drive from Kelly's Resort.
If, like some, you think of ciders as being tart, and sometimes cloyingly sweet, you're really missing out. The modern, craft hard cider movement continues to see a lot of creative experimentation, resulting in a surprising variety of flavors. There are ciders with profiles similar to wines and beers – and that pair just as favorably with the appropriate foods.
Family-owned Rootwood Cidery is one of those innovators. A craft cidery producing a delicious array of small-batch hard ciders in Manson, WA since 2015.
Rootwood's ciders are based primarily on apples grown in their own orchards. 50 acres, producing ten, cider-specific apple varieties, that the family has been tending in Manson for over a century.
Take A Taste of Rootwood Cider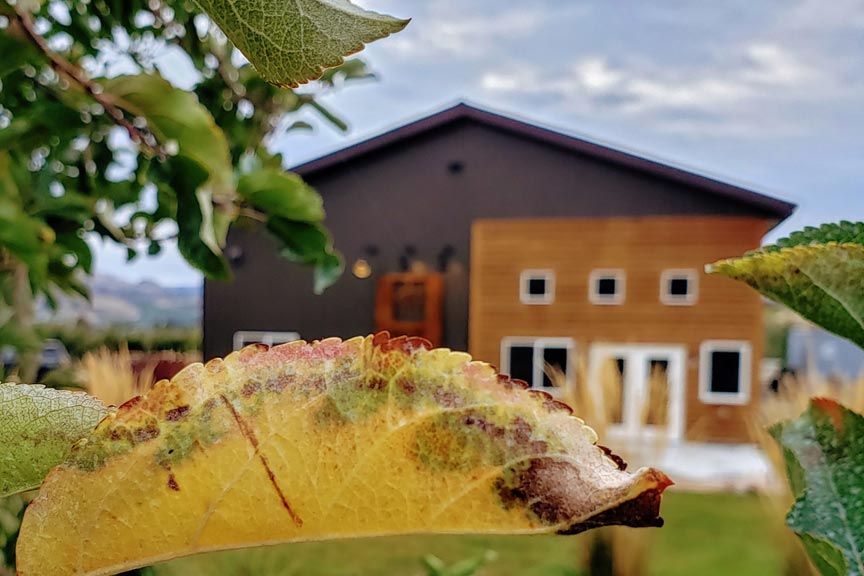 With so many seasonal cider varieties on tap to choose from, it can be hard to know where to begin. Luckily Rootwood Cider's taproom serves not only full glasses, bottles, and growlers but also tasting flights. That way, you can get a small taste of a few ciders before committing to a big serving of a single one.
Rootwood Cider operates tasting rooms at their cidery and in downtown Manson, WA. Visitors can enjoy 3-cider tasting flights, 10 ounce glass pours, and small bites. The bites menu includes charcuterie, veggie and hummus plates, bagels and cream cheese, and the cidery's signature salsa with chips. To-go bottles and growlers are also available.
The Downtown Manson Taproom is located at 45 Wapato Way. Open Wednesday through Sunday. The downtown taproom is currently seasonal, due to pandemic-based indoor seating restrictions. The Downtown Taproom will be closed between October 28th, 2020 and Spring 2021.
The Orchard Tasting Room, located at 1731 Totem Pole Road, offers the same services as the downtown taproom but in the cidery orchard. The Orchard Tasting Room is open Wednesdays through Saturdays, 11am to 5pm, October 28th, 2020 to Spring 2021. To-go bottles and growlers are also available.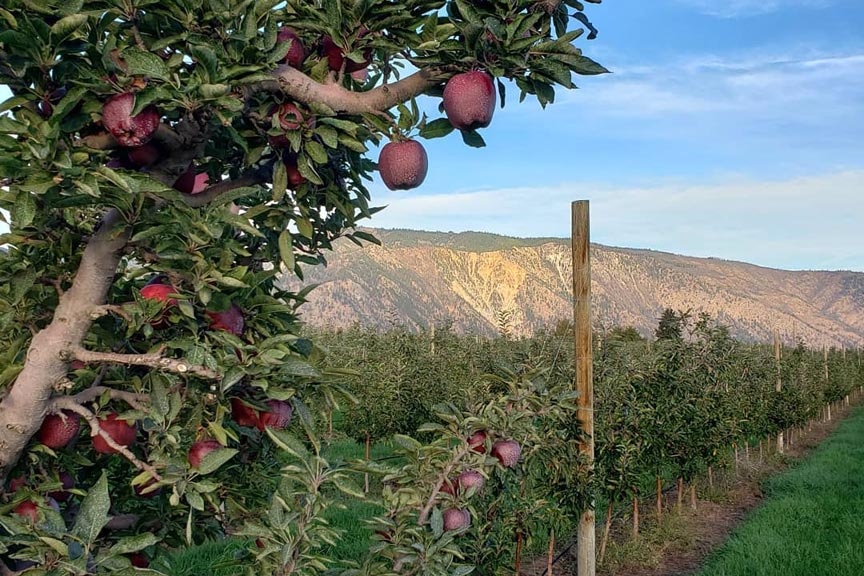 Beyond glasses, flights, and bites, the Orchard Tasting Room also offers stunning views and plenty of green space. Picnicking is encouraged. Blankets, fire pits, and space heaters will help to make sure you stay comfortably warm – but jackets are also recommended. They'll also be serving hot spiced cider! The perfect hand (and tummy) warmer for those cold fall and winter nights. Yum!
Rootwood also hosts a variety of special events throughout the year, including apple pressing day, orchard tours, and even snowshoeing. Visit the cidery website for more information. You can also find it on Facebook.
Manson WA
Manson is a small, lakeside village located on the north shore of Lake Chelan, just a little over a half-hour's drive from Kelly's Resort. Guests of Kelly's Resort can even boat over! Downtown Manson is an easy walk from the marina and the town makes for the perfect jaunt.