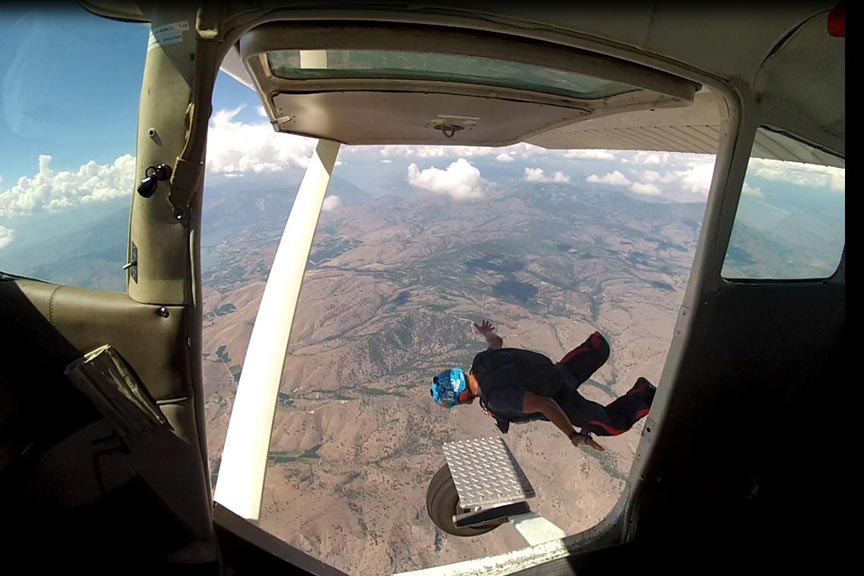 If leaping out of a plane over Lake Chelan and freefalling towards a waiting bottle of wine sounds like your idea of a good time, you need to come and skydive Chelan.
There's no sensation on this earth quite as exhilarating as skydiving. It's as close to unassisted flying as we non-birds are likely to ever get.
The unencumbered flight and expansive views provide a sense of freedom unlike any other. It is windy, intensely exciting, and your parachute opens much sooner than you expect.
Of course, here at Lake Chelan, the ante is upped by the fantastic scenery. And don't forget the opportunity to land at a Lake Chelan winery!
Tandem Winery Skydive
Combine a visit to one of Chelan's top wineries with a tandem skydiving jump over Lake Chelan.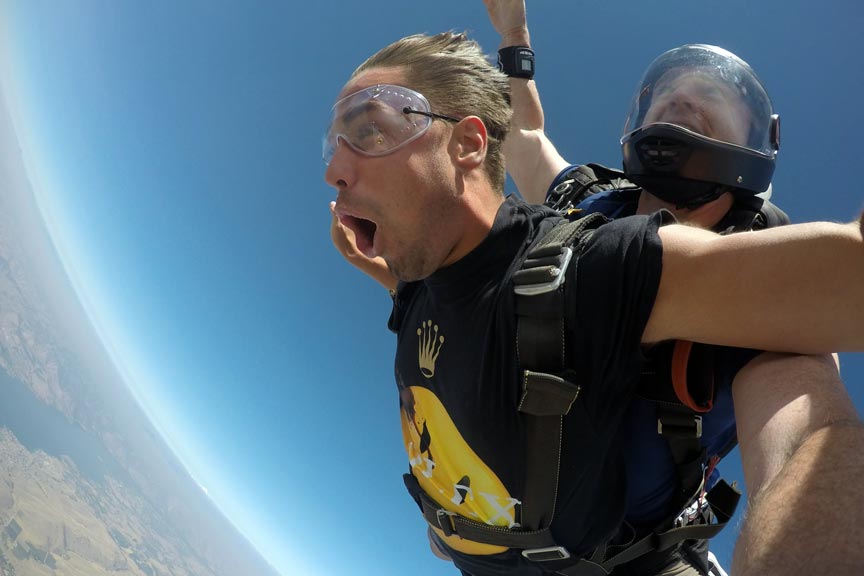 Skydive Chelan is a local company offering a variety of skydiving packages here in the Chelan valley. Their Tandem Winery Skydive is the only one of its kind in the country. Tandem skydiving is skydiving in pairs, the best way to skydive if you're not already an experienced skydiver.
The Tandem Winery Skydive starts out with a chauffeured ride from one of Lake Chelan's wineries to Skydive Chelan. Here you'll have a short training session, followed by a scenic flight to altitude.
Once at altitude, you'll step out of the plane for a fantastic tandem freefall and parachute experience over Lake Chelan. Then it's gently back to the vineyards of mother earth and a celebratory bottle of wine of your choice.
Wow, can we do it again?
Skydive Chelan
Skydive Chelan has been providing skydiving services to the Chelan Valley since 2013, with owners who have more than 20 years skydiving experience.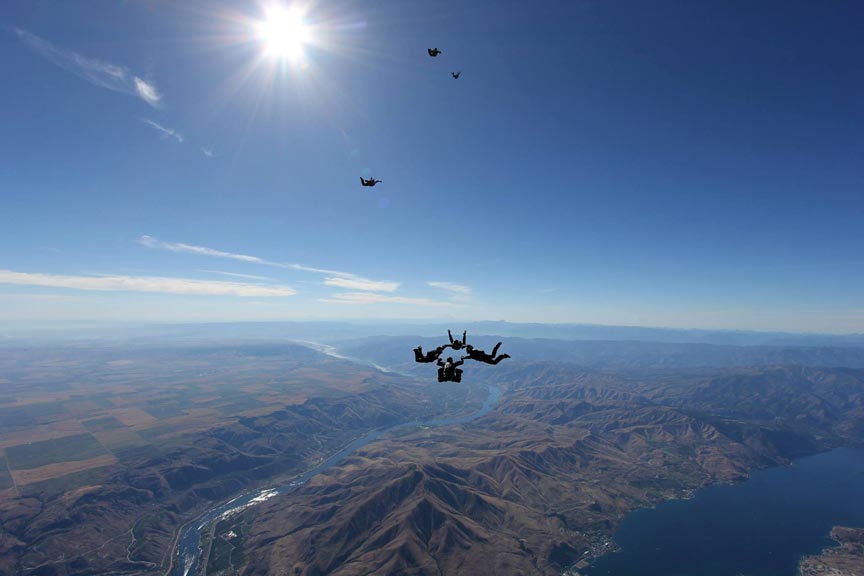 The Tandem Winery Skydive may be their most popular service but it's not the only one. Other offerings include First-Time tandem jumps, Skydiver Licensing, and both full-altitude and hop-n-pop Jumps for Licensed Skydivers. This last even includes jumps from a helicopter. Exciting!
They also present the annual Northwest SkyFest, with tons of skydivers, spectators, and special events. Northwest SkyFest is held the first weekend of October, 9am to sunset, Friday through Sunday. Don't miss it!
Skydive Chelan is located at 201 Airport Way, at the Lake Chelan Airport, just under a half hour from Kelly's Resort.
Hours vary by season. During March and April they are open Friday through Sunday. May through September, they are open Thursday through Monday. During October and November, they are open Friday through Sunday.
Learn more at the Skydive Chelan website. You can also find them on Facebook.