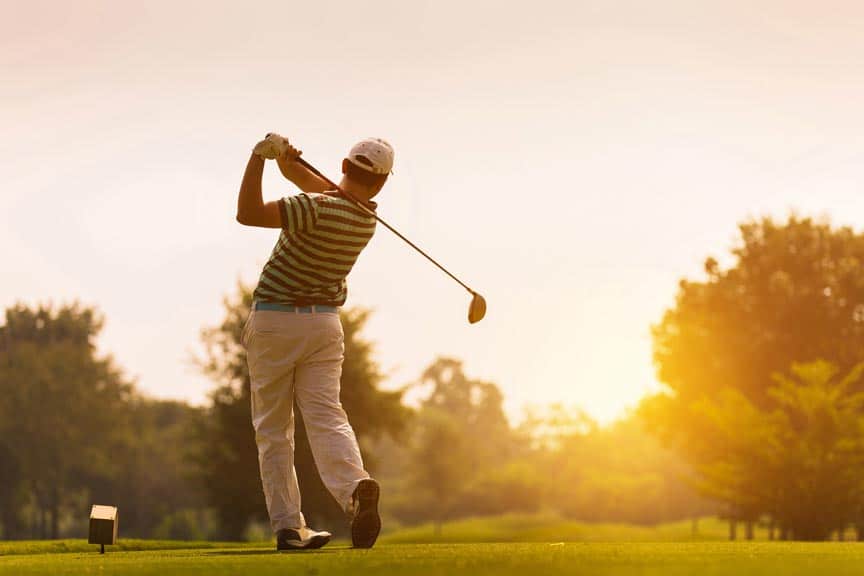 If no vacation is complete for you without a little time on the links, you'll be happy to know that there are a variety of Lake Chelan golf courses within easy distance of Kelly's Resort.
Signs of an approaching of spring: lengthening days, warmer temps, budding plants, increased birdsong, and golfers on the green. Golf is a popular activity in the Chelan Valley. So popular, in fact, that we have seven different, highly rated courses to choose from.
Most Chelan area golf courses open for the season between March and May. Kelly's Resort is also seasonal, opening on Memorial Day each year.
All seven Chelan golf courses are within driving distance our south shore, lakeside resort. All you have to do is decide which one to visit.
Lake Chelan Golf Courses
Bear Mountain Ranch Golf Course
15 minutes from Kelly's Resort at 1050 Bear Mountain Ranch Road, Chelan, WA
18-holes with Five tee boxes per hole with incredible lake and mountain views. Full service pro shop, club rentals and on-site cafe.
Lake Chelan Golf Course
25 minutes from Kelly's Resort at 1501 Golf Course Drive, Chelan, WA
The convenient location of this exceptional course in downtown Chelan provides stunning lake and mountain views.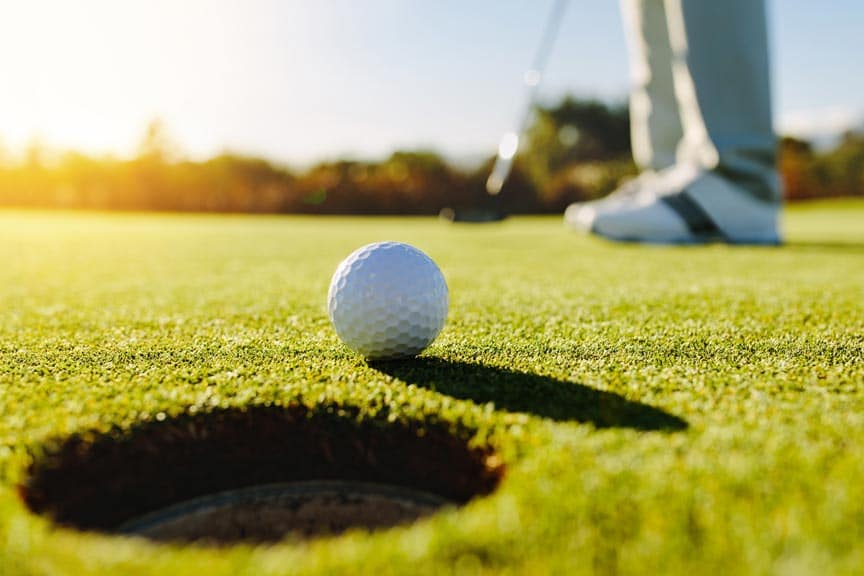 Alta Lake Golf Resort
45 minutes from Kelly's Resort at 140 Alta Lake Road, Pateros, WA
This family owned gem of a course has been providing excellent Chelan area golfing since 1974.
Desert Canyon Golf Resort
45 minutes from Kelly's Resort at 1201 Desert Canyon Boulevard, Orondo, WA
The beautiful setting of this course is just one reason why it was ranked 7th best public golf course in the state by Golfweek Magazine.
Gamble Sands
1 hour from Kelly's Resort at 200 Sands Trail Road, Brewster, WA
This course, designed by David McLay Kidd, was ranked #1 Best Course in Washington by Golfweek and #35 of 100 America's Greatest Courses by Golf Digest in 2019.
Highlander Golf Course
1 hour from Kelly's Resort at 2920 8th Street SE, East Wenatchee, WA
An out of the way and challenging 18 holes with Columbia River views. Don't skip a chance to dine at the Highlander Bar & Grill.
Rock Island Golf Course
65 minutes from Kelly's Resort at 314 Saunders Avenue, Rock Island, WA
Rock Island Golf Course is set on the Columbia River among basalt cliffs, with terrific views and challenging play for golfers of every skill level.
Discover Chelan
There's so much to see and do in Chelan. Golf is just one of the hundreds of activities available to guests of Kelly's Resort. Boating, swimming, hiking, biking, wining, dining, shopping, sight-seeing, and just plain relaxing. The list is endless.
Think about what you'd like to do during your Lake Chelan getaway, then let us know. Chances are, Kelly's Resort either offers it or can direct you to it in the area.
See you soon!