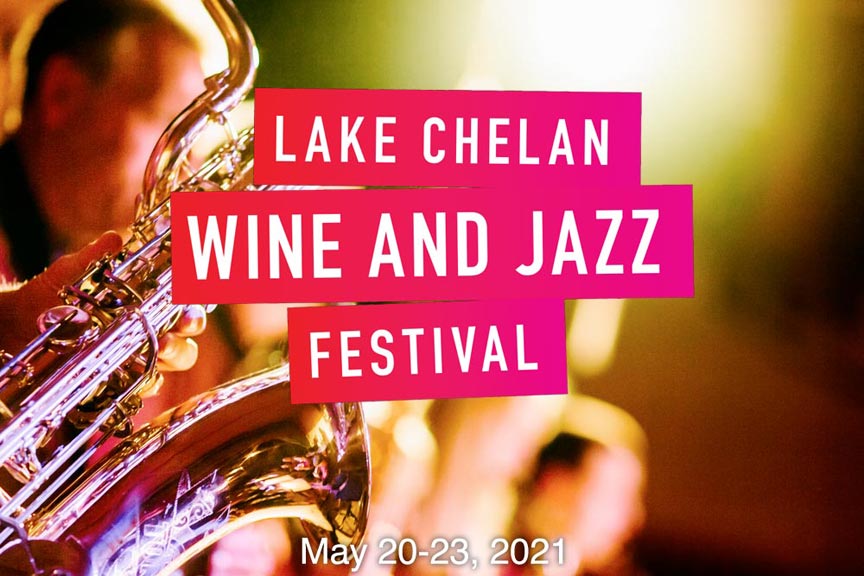 Get set for the third annual Lake Chelan Wine and Jazz Festival! This popular, 4-day event combines internationally acclaimed jazz artists, award winning Lake Chelan wineries, and YOU. May 20 – 23, 2021 in Chelan.
After more than a year of pandemic protocols, nothing seems more exciting than a spring and summer once again full of events to attend. While we're still not out of the woods yet, we're already beginning to see signs of a return to normalcy. Things like the return of the Lake Chelan Wine and Jazz Festival.
This popular event celebrates the history, wineries, and remarkable natural beauty of the Lake Chelan valley. Attendees enjoy live music, Lake Chelan wines, and a variety of food options at each performance.
Lake Chelan Wine and Jazz Festival
The annual Lake Chelan Wine and Jazz Festival is a unique event providing a kind of a musical winery tour of Lake Chelan. This year's event includes more than 20 performances at ten wineries and other venues around Chelan.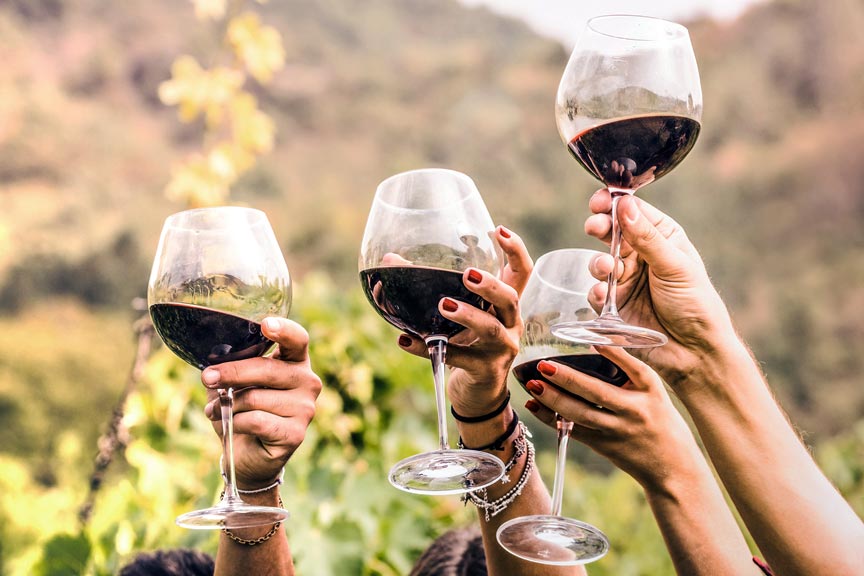 Due to the variety of venues, seating options will vary. While some venues will provide traditional seating, others may only offer lawn seating. Bringing your own blankets and low-profile seating options is highly recommended.
Proceeds from the event go towards local charities, so you can sip your wine and tap your toes along to the music knowing you're doing a good deed. Talk about a win/win!
Kelly's Resort, located on Lake Chelan's southern shore, is within easy driving distance of all the festival's venues. Our popular lakeside lodging makes the ideal getaway and is a perfect home base for attending the festival.
2021 Artists & Venue Lineup
Venue locations, tickets, and other information is available online at www.chelanwinejazz.com. You can also follow this event on Facebook.
Thursday, May 20 (this evening is 21 and over only)
Dmitri Matheny Quartet at Downtown Chelan Sound Stage 1 – 5:45pm to 7:15pm
The New Triumph at Downtown Chelan Sound Stage 2 – 5:45pm to 7:15pm
Stephanie Porter at Downtown Chelan Sound Stage 1 – 8pm to 9:30pm
Danny Quintero at Downtown Chelan Sound Stage 2 – 8pm to 9:30pm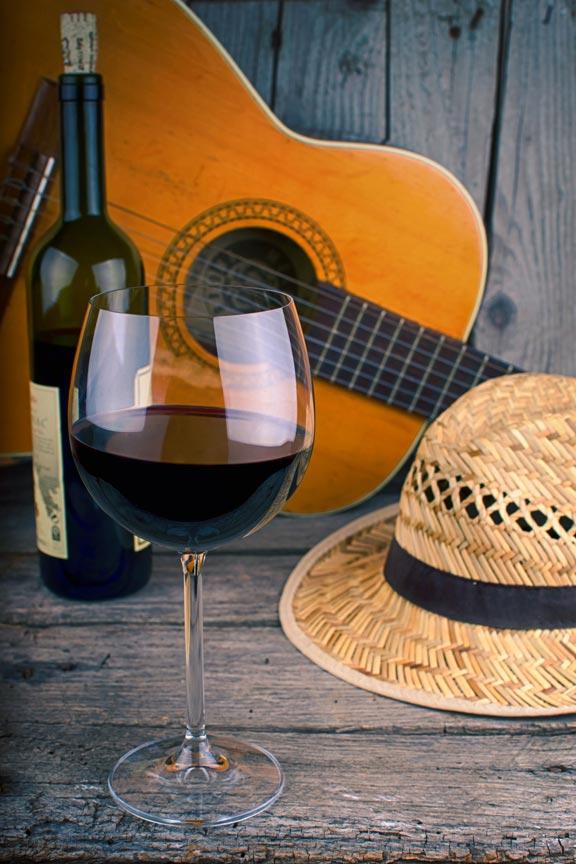 Friday, May 21
Dmitri Matheny Quartet at Siren Song Vineyards – 5pm to 6:30pm
Cascadia Groove at Lark Hill Vineyards – 5pm to 6:30pm
Stephanie Porter at Vin du Lac – 5pm to 6:30pm
Collin Provence Trio at Wapato Point Cellars – 5pm to 6:30pm
Doctor Funk at Siren Song Vineyards – 7:30pm to 9pm
Kobie Watkins Grouptet at Lark Hill Vineyards – 7:30pm to 9pm
Danny Quintero at Vin du Lac – 7:30pm to 9pm
Greta Matassa at Wapato Point Cellars – 7:30pm to 9pm
Saturday, May 22
Cascadia Groove at Succession Wines – 1pm to 2:30pm
Greta Matassa at Tipsy Canyon Winery – 1pm to 2:30pm
Collin Provence Trio at Amos Rome Vineyards – 1pm to 2:30pm
Kobie Watkins Grouptet at Siren Song Vineyards – 1pm to 2:30pm
Susan Robinson at Succession Wines – 3:30pm to 5pm
Deseo Carmin at Tipsy Canyon Winery – 3:30pm to 5pm
Doctor Funk at Amos Rome Vineyards – 3:30pm to 5pm
BroHamm at Siren Song Vineyards – 3:30pm to 5pm
Sunday, May 23
Bill Anschell Standards Trio at Riverwalk Park – Noon to 1:30pm
Ellensburg Big Band at Riverwalk Park – 2pm to 3:30pm