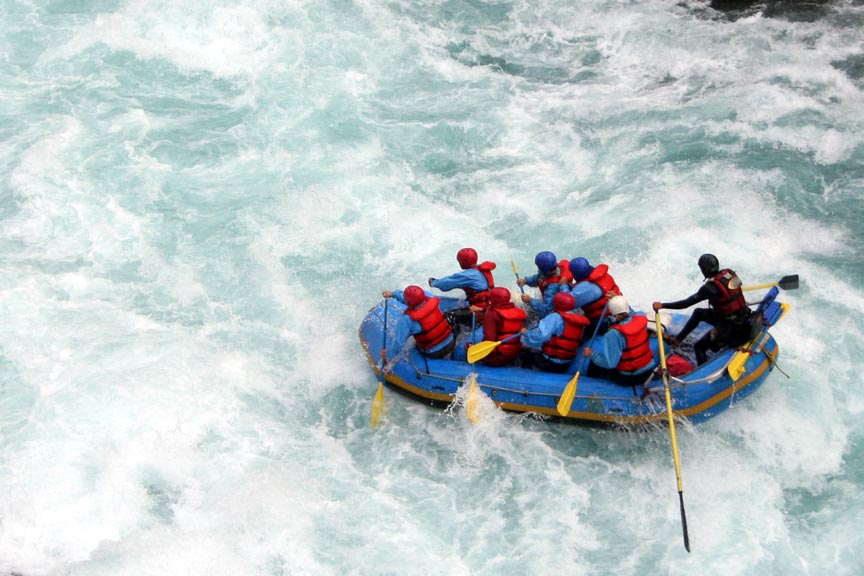 Looking to get in some river rafting excitement during your summer getaway? Great idea! Few adventures are as exciting and the nearby Methow River is a river rafting mecca!
The Methow River is a Columbia River tributary located in eastern Washington's Methow Valley, northeast of Chelan. The river starts off in the mountains near Mazama, WA, running through Winthrop and Twisp before merging with the Columbia near Pateros. The area sees sunny springs and blazing summers, perfect for a cooling raft in the river.
You might think soaking up the sun and fun on the shores of lovely Lake Chelan at Kelly's Resort entertaining enough, and we'd tend to agree.
That being said, even a thoroughly content person sometimes finds themselves craving a little adventure. In instances such as these, a Methow river rafting day-trip may be just what the doctor ordered!
Methow River Rafting
The Methow River offers a variety of river rafting experiences, May through July. Everything from serene family float trips to heart-pounding, whitewater rafting adventures.
The river seems almost designed for rafting, dropping more than 500 feet (152.4 m) in just 19 miles (30 km)! Better yet, the river runs through a variety of beautiful landscapes, adding an incredible backdrop to your trip. Ponderosa pine forests, basalt cliff canyons, and colorful high desert plains, all with diverse and abundant wildlife. Wonderful!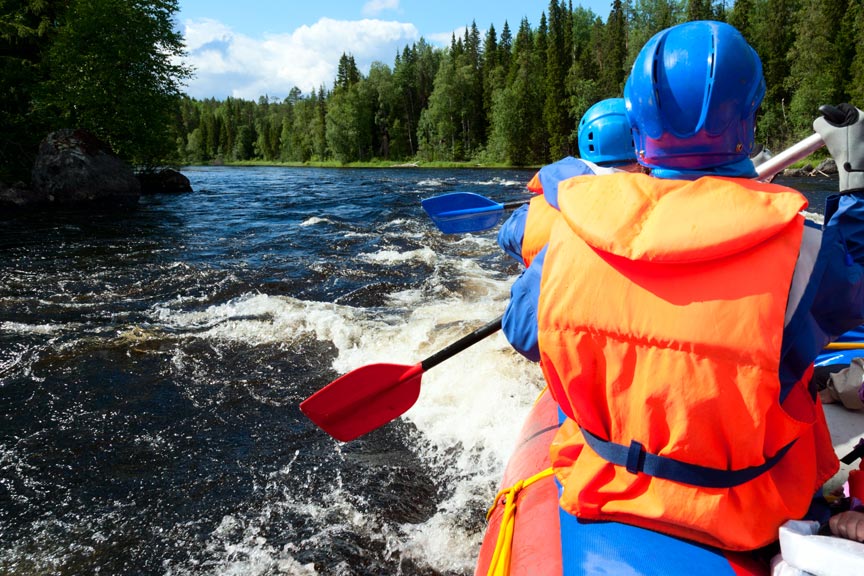 The Black Canyon section of the river is famous for its Class II-IV rapids. As the rafts drops into the gorge, it picks up speed, creating bigger and better rapids as it goes. Yet all of the Class III and IV rapids on the Methow River are nicely spaced out by calm pools, allowing you to ready for the next set. Perfect!
It's not all whitewater, however.
There are also sections of easy, Class II rapids, perfect for getting to know the boat and team. Further, the best whitewater trips occur in spring. As the year progresses into summer and the spring snow melt wanes, the river calms enough to allow for family float trips.
River Rafting Guides
There are a number of guide services offering Methow river rafting. Our recommendation is for Methow Rafting.
Methow Rafting is a popular, local company, based out of Winthrop, WA. They offer a variety of rafting, kayaking, and tubing trips on the Methow River, the Skagit River, and Gold Creek.
Learn more online at www.methowrafting.com
There's no end to the fun you can have during your stay at Kelly's Resort on Lake Chelan!