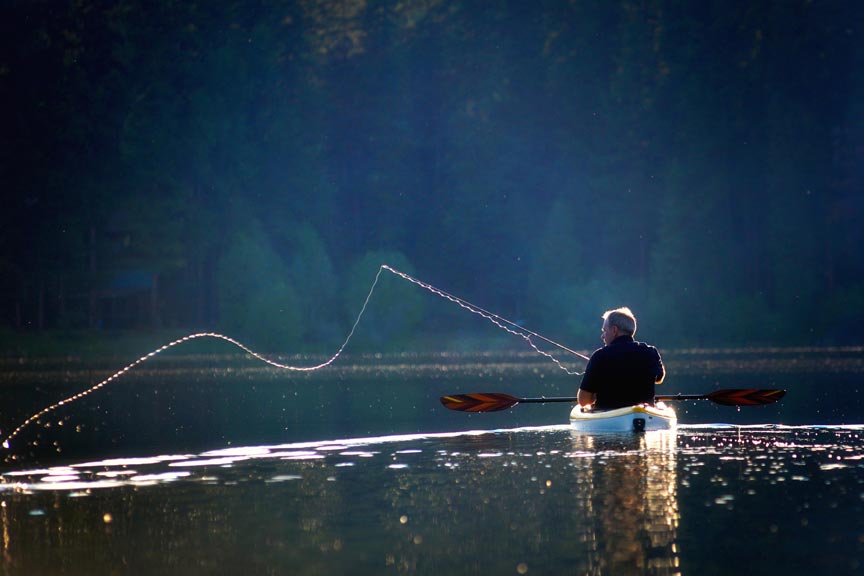 There may be no better summertime activity than fishing and Lake Chelan fishing is some of the best around. Whether you're after trout, salmon, bass, or just a relaxing day on the water, Lake Chelan's clear blue waters can provide.
People find lots of ways to enjoy themselves in the Lake Chelan Valley. Boating, swimming, lounging, jet skiing, hiking, biking, wining, dining, and so much more. Of all the available options, fishing Lake Chelan is always near the top. That's because Lake Chelan offers some of the top fishing in the area.
The lake is stocked with hundreds of thousands of fingerlings each year. Species in the lake include Kokanee and Chinook Salmon, Lake and Rainbow Trout, Smallmouth Bass, Burbot, and more. Lake Chelan's size, more than 50 miles of surface water alone, gives these fish plenty of room to flourish and reach great sizes.
While the average weight of a fish pulled from the lake is typically between 6 and 10 pounds (2.7-4.5 kg), it is not uncommon to find yourself reeling in a hefty 20 pounder (9.07 kg). In fact, a lake trout pulled from Lake Chelan in 2013 set a new state record at 35.63 pounds (16.16 kg)!
Lake Chelan Fishing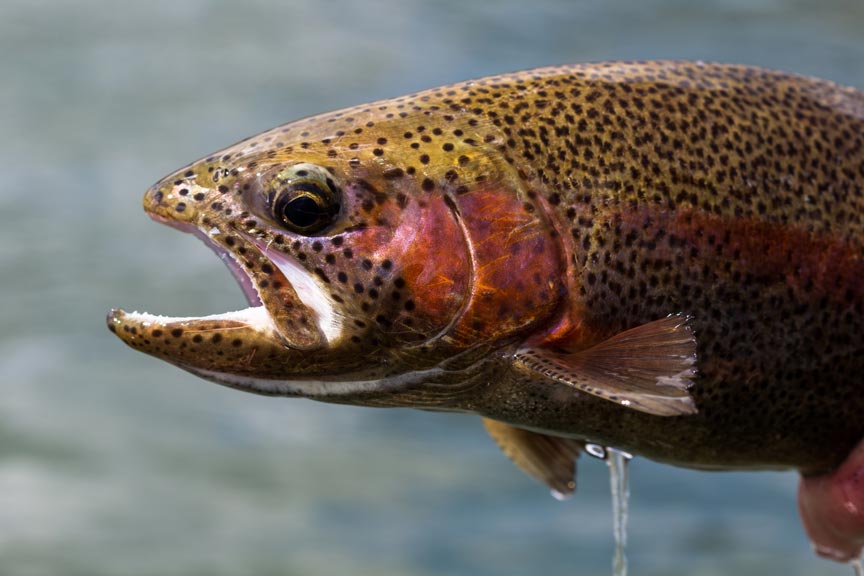 The first step for visiting anglers is to make sure they've an appropriate fishing license. You'll also want to be aware of Washington State fishing regulations. Licenses are available in town at Kelly's Ace Hardware and Walmart.
Next, determine what kind of fish you're after and how you want to go about catching them. You can fish Lake Chelan all year long but some seasons are better than others, and for different fish.
Mid-April through June is best for Kokanee Salmon, June and July are good for Cutthroat Trout. In late winter and early spring, your best bet is Lake Trout. February is a prime month for the tasty, bottom feeding Burbot, also known as Freshwater Lingcod. Smallmouth Bass are easier to find near the Manson and Chelan end of the lake. Chinook Salmon are rarer in these waters but can be caught as you would Lake Trout and Kokanee.
Boats, Tackle, Guides & More
Those fishing from shore will find an abundance of docks and boat launches on the lake, including here at Kelly's Resort. The US Forest Service land found at the upper end of the lake is also open for shoreline fishing.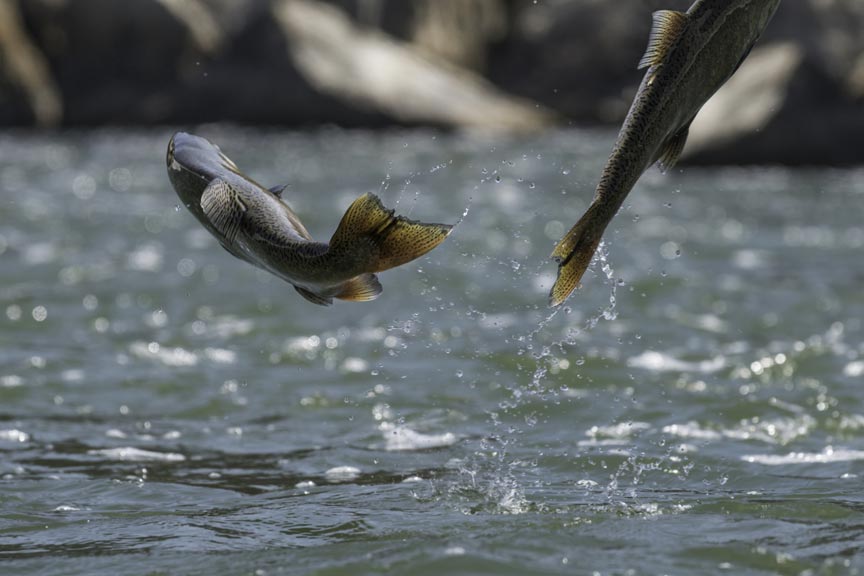 Anglers going after the trophy-sized monsters lurking in the lake's depths will need to leave the shore for surface fishing. Don't worry if you didn't bring a boat. Boat rentals for vessels of all shapes and sizes are widely available in Chelan. Guests staying at Kelly's Resort are welcome to use our rowboats, canoes, and kayaks.
Fishing bait and tackle can be had from a variety of providers in and around Chelan, including the store right here at Kelly's Resort. Local providers can give you the scoop on what bait is currently hottest for which fish.
With so many variables at play, anglers new to the lake may feel overwhelmed – but there's no need to be. Lake Chelan is home to many professional fishing guides. Local experts that are very familiar with the lake and would love to help you haul in that monster of the deep.
So come on out to Lake Chelan and enjoy some of the best lake fishing the Pacific Northwest has to offer. Kelly's Resort is here for you all summer long with cottages, lakeside condos, enclosed lake swimming, kayaks, walking trails, docks, and so very much more. We look forward to seeing you!