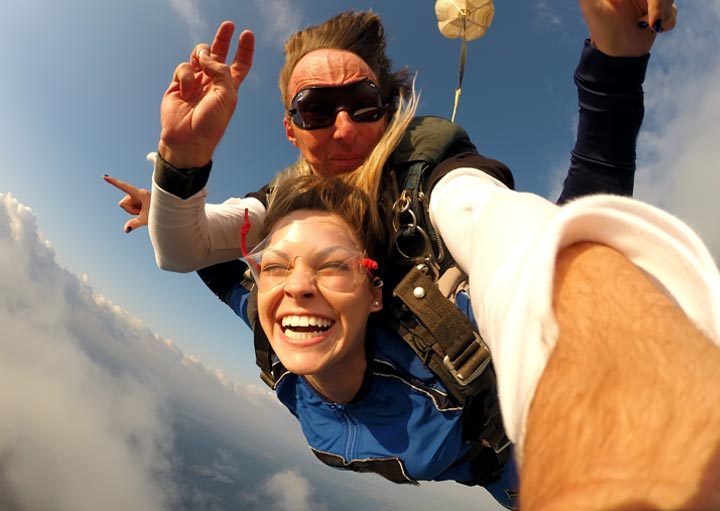 Looking for something unique, exciting, and out of the ordinary to do during your Lake Chelan vacation? Reach new heights of fun when you experience a Lake Chelan skydiving adventure!
Skydiving may seem a little nuts at first blush. Why would anyone in their right mind jump out of a perfectly good airplane?!?
As anyone who has done so can tell you, however, skydiving is a truly an amazing experience. Not only is there the exciting rush of leaping into free fall from a plane but the views are absolutely mind blowing. This is especially true in our area, with the lovely vista of Lake Chelan, the Columbia River, and the surrounding mountains spread out below you.
Lake Chelan Skydiving
Skydive Chelan provides a variety of popular skydiving opportunities, for skydivers of all levels, right here in the Lake Chelan area.
If you've never jumped before, your first experience will be a tandem jump. Tandem jumping is when you jump firmly attached to an experienced skydiver. Not only will your jumping partner help you through the steps needed for a successful jump, they'll also be there to reassure you, should you get nervous.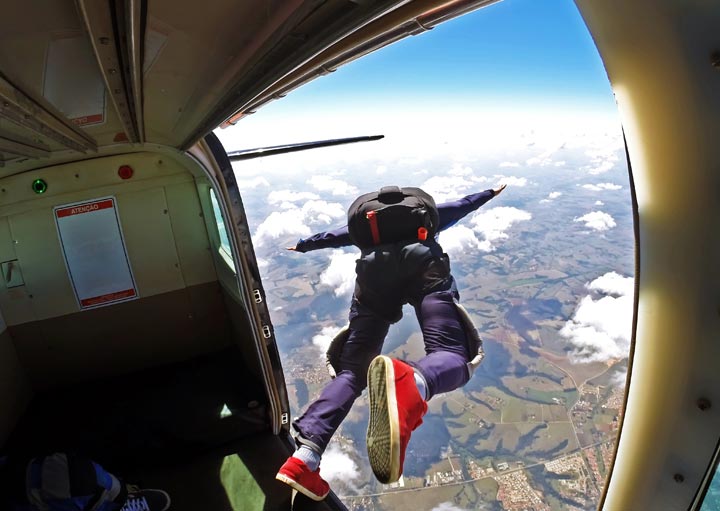 Skydive Chelan also offers Tandem Winery Skydives! This experience starts off with a chauffeured ride from one of Lake Chelan's many excellent wineries to the plane waiting at the airport. From here, you'll enjoy a tandem jump over Lake Chelan. The final step is when you land in a field among the vineyards and receive a bottle of wine of your choice. Wow!
Skydive Chelan also offers training for skydiving licenses as well as a variety of jumps for already licensed skydivers.
Skydive Chelan
201 Airport Way, Chelan, WA 98816
Skydiving is weather dependent and, thus, primarily a summer activity. May through September, Skydive Chelan is open Thursday through Monday, 9am to sunset. In March and April, and October and November, they're open Friday through Sunday and by appointment during the week. During winter (December through February), there are no scheduled jumps. Enthusiasts are encouraged to call and ask, anyway: 509-881-0687.
Learn more at www.skydivechelan.com.
Lake Chelan Lodging
Kelly's Resort is open every year between April 1st and November 31st. We offer cottages, lakeside condos, enclosed lake swimming, kayaks, walking trails, docks, and so very much more. Start planning your summer vacation at Kelly's Resort on Lake Chelan today!