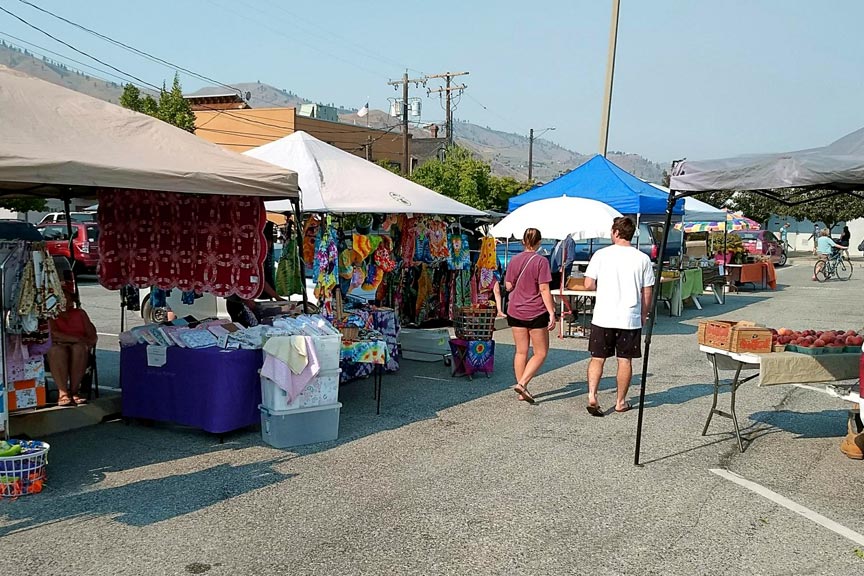 Fuel your Lake Chelan getaway with fresh produce and other locally produced goods from the Chelan Farmers Market. Thursday evenings throughout the summer, in downtown Chelan – just a short drive from Kelly's Resort on the lake.
There's nothing quite like a farmers market for getting a quite literal taste of a region. Farmers markets are your best source for fresh, locally grown fruits and vegetables at the peak of their season.
Locally sourced foods aren't just fresher and tastier, their purchase also helps to support local farmers and other producers. Further, shopping at a farmers market gives you the opportunity to take in some fresh air and meet some of the local farmers and vendors.
This is certainly true for the Chelan Farmers Market, and then some!
Visiting The Market
The Chelan Farmers Market, aka the Chelan Evening Farmers Market, has been in operation since 2011. Over 25 vendors sell their produce at the market, most of it certified organic.
You never know what you'll find for sale at the market. Not just fresh tomatoes, peppers, herbs, plums, and peaches but also things like hummus, cheeses, flowers, gooseberries, and currants.
Though the market is based around local produce, it has so much more to offer. There is also a juried selection of artisans selling hand crafted goods, like jewelry, soap, carvings, and more.
There's also live entertainment and a story time for children. Some Thursdays even feature educational talks on organic farming, food preparation, healthy eating, and other related topics.
Better yet, nearby restaurants create fresh sheets and to-go baskets from ingredients offered by vendors that evening. Many downtown stores stay open late on Market nights, too.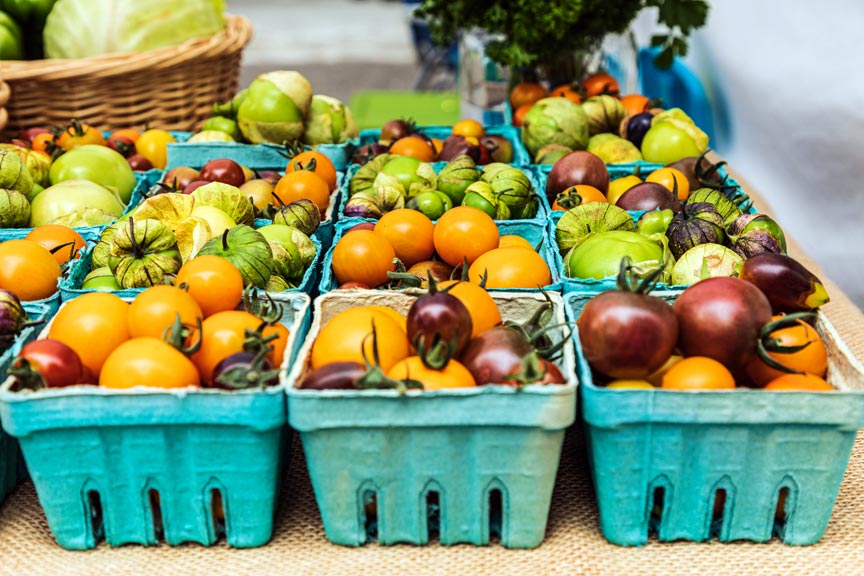 Take your purchases back to your Lake Chelan lodging at Kelly's Resort or enjoy a picnic right there with live entertainment. Fun!
Chelan Farmers Market
The market is located on the corner of South Emerson Street and Wapato Street, between the Riverwalk Inn and Riverwalk Park.
2020 Market Hours
Thursday Evenings
June 4th through September 17th: 4pm to 7pm
September 24th through October 15th: 3pm to 6pm
Learn more at the Market website. You can also follow the Farmers Market on Facebook.
Sunshine Farm Market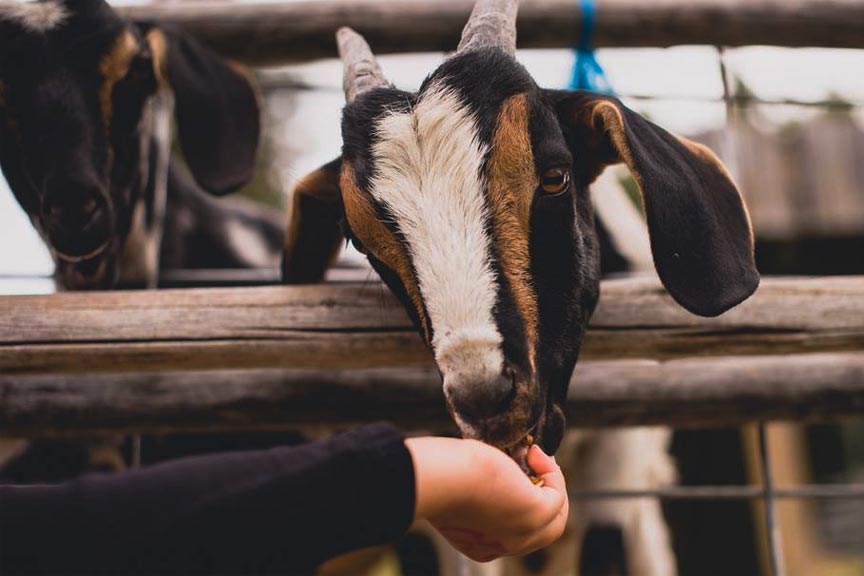 If you missed the Thursday farmers market in Chelan, don't fret. There's another farm market just down the road from our Lake Chelan resort.
Sunshine Farm Market is only ten minutes away – and it's open 7 days a week, 9am to 6pm. The market is located on the south shore of Lake Chelan at 179 Highway 97A.
It started out as a simple farm stand back in 1991 and has since grown into a full service market specializing in local, natural, and specialty food and items. Cheeses, meats, artisan breads, locally roasted coffee beans, cherries, apples, peaches, organic vegetables, fresh-cut flowers, and so much more.
Sunshine Farm Market also hosts a few goats every summer, which are sold on-the-hoof each fall. Stop by, say "Hi," and even feed them a snack if you want.
Learn more about Sunshine Farm Market at their website or their Facebook page.