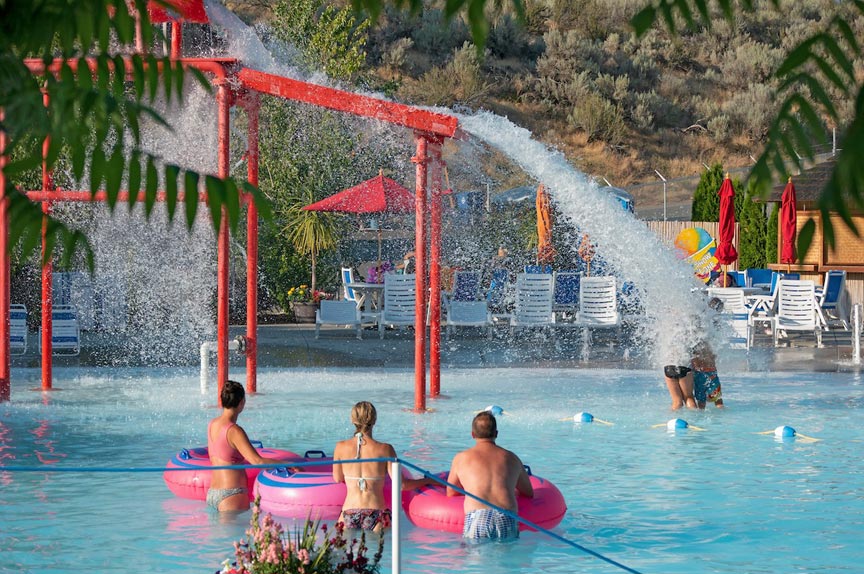 If surfing, sliding, splashing, and spluttering sound like your idea of a fun time, you'll love the Lake Chelan water park, Slidewaters!
You might think a lakeside water park is a bit redundant but Lake Chelan and Slidewaters offer very different things. Lake Chelan is great for boating, fishing, swimming, and getting close to nature, while the Lake Chelan water park has slides, tubes, hot tubs, water toys, and more.
In other ways they are quite similar, I suppose. Both are very popular, drawing folks from all over, and both offer absolutely incredible views of the Lake Chelan Valley.
Best of all, the park is less than 20 minutes drive from our Lake Chelan, lakeside resort, Kelly's Resort!
More Than Just Water Slides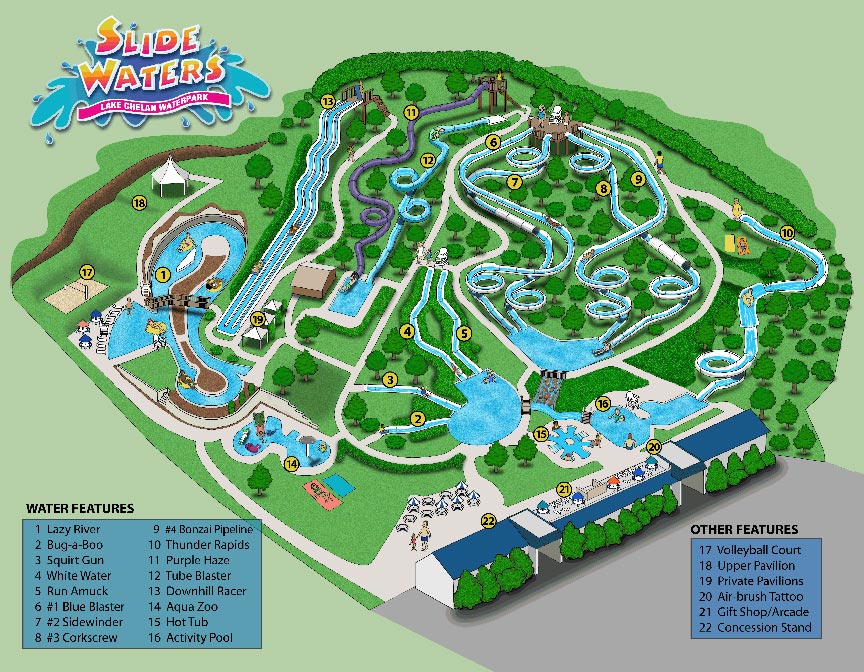 Slidewaters main claim to fame is their seemingly endless selection of water slides.
There are 12 water slides in total at the park, with a little something for everyone. Short, easy slides for the little ones, fast, crazy slides for the adventurous, and everything in between. Some of the more exciting features include corkscrews, tunnels, drops, 360° turns, and more. There's even one slide that is partially in the dark – exciting!
It's not all water slides, though.
Slidewaters also offers a huge, 60 person hot tub, a 500 foot long lazy river, arcade, volleyball court, and a special play area for the little ones.
You won't go hungry, either. The park has two on-site concession stands offering everything from chicken strips and pizza to snow cones and coffee. Perfect.
World's Largest Wave Pool
Slidewaters also operates Lakeside Surf, the world's largest deep water stationary wave! It's also the very first attraction of its size and kind in the United States. Slidewaters ticket holders also have access to the Lakeside Surf attraction.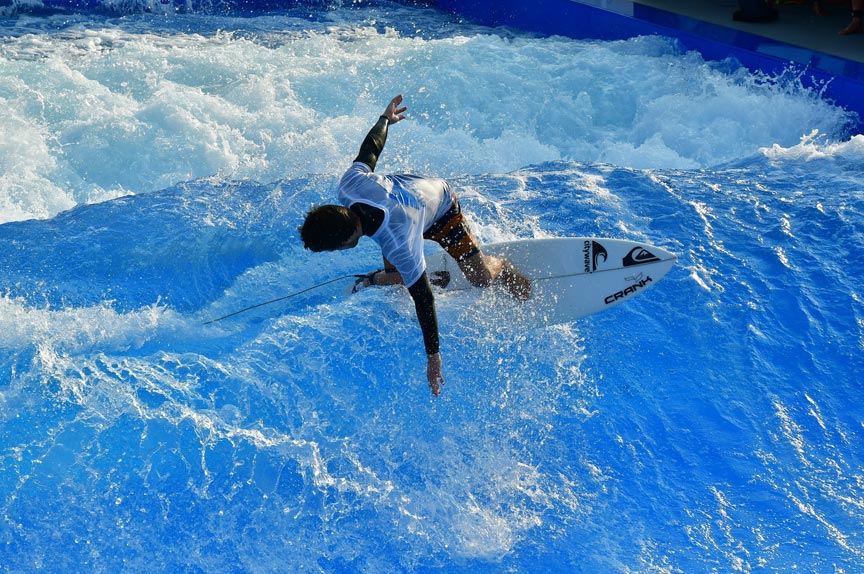 Lakeside Surf produces a perfect, deep-water wave of up to 6 feet high and over 54 feet wide. The technology involved ensures a stable and controlled surfing experience for surfers of all skill levels. You can even ride your own board!
Lakeside Surf was supposed to open to the public for the first time during the summer of 2020 – but you can imagine how that went. The grand opening is now scheduled for sometime during the 2021 season. Stay tuned via the Slidewaters website.
Slidewaters Lake Chelan Water Park
Slidewaters is located at 102 Waterslide Drive, Chelan, WA 98816.
Like Kelly's Resort, Slidewaters is open seasonally, from Memorial Day weekend until Labor Day weekend. Learn more at Slidewaters' website. You can also find the park on Facebook.