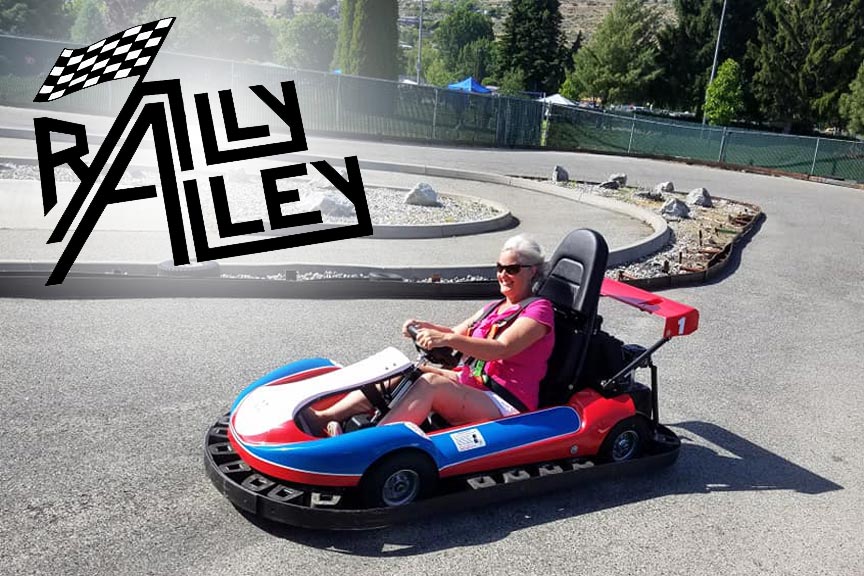 Vacations mean different things to different people. Some enjoy wining, dining, and touring. Others prefer hiking, biking, or swimming. For many it is simply relaxing pool or lakeside in the sun. A few of of us, however have an undeniable need for speed. In Chelan, that means Rally Alley Go-Karts.
Lake Chelan is known primarily for it's outdoor adventure opportunities like fishing, hiking, swimming, boating, and, of course, our many wineries. Not everyone's idea of a vacation is the same, however. Those hankering for a little on the track excitement during their Lake Chelan getaway will enjoy the Chelan go-kart track.
Are you one of those who hankers for a little noise and acceleration? Do you prefer to see the world in blur? If you answered "yes" to any of these questions, you're going to love Rally Alley.
On Track at Rally Alley
Rally Alley can be found on the lake, at 485 W Manson Highway, in Chelan, WA. The racetrack is located just inside Don Morse Park, opposite The Green putting course, and across from the IGA Market.
And all just 25 minutes from Kelly's Resort.
A variety of go-karts are available for the park's kidney shaped track. These include single and double seaters, as well as a selection of smaller go-karts for the little racers. The Double seaters are great for younger or less experienced drivers who want a helpful companion by their side for the ride.
Never driven a go-kart before? You should give it a try! It's a fun challenge, even for regular drivers, because operating a go-kart is quite a bit different from driving a car. Sure, there's four wheels, gas, break, and a steering wheel but that's about where the comparison ends.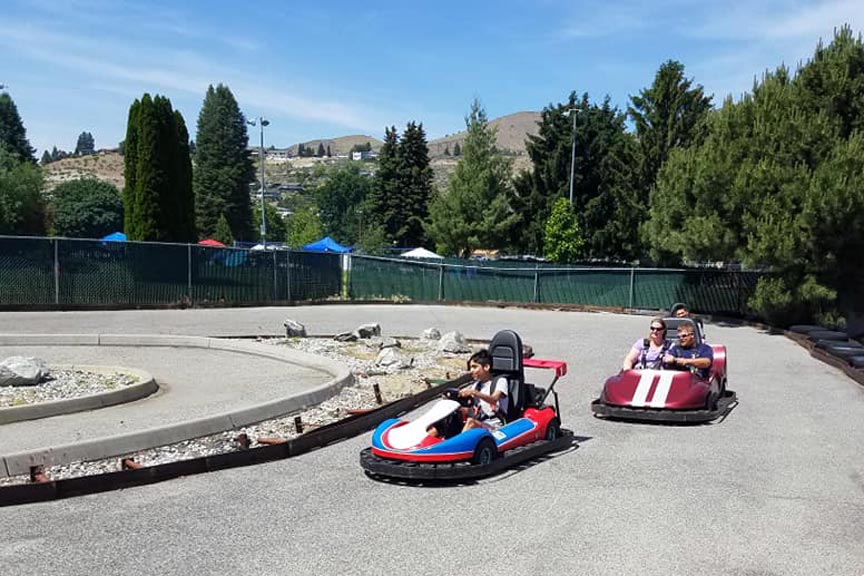 Go-karts are open, and very low to the ground, so your sense of speed is far greater in when you're in your own car. Mastering driving them can be harder than it looks and you never know who will take to it quicker. You may be surprised to see who dominates the track during your visit!
Nearby Lakeview Drive In is a great place to grab a some food before or after your drive. Their laid-back window-service specializes in burgers, hot dogs, sandwiches, soft serve cones, and french fries, available by the bucket, if you want.
Rally Alley is open seasonally, Memorial Day Weekend through Labor Day, just like Kelly's Resort.
Learn more with a visit to the Rally Alley website. You can also find the track on Facebook.