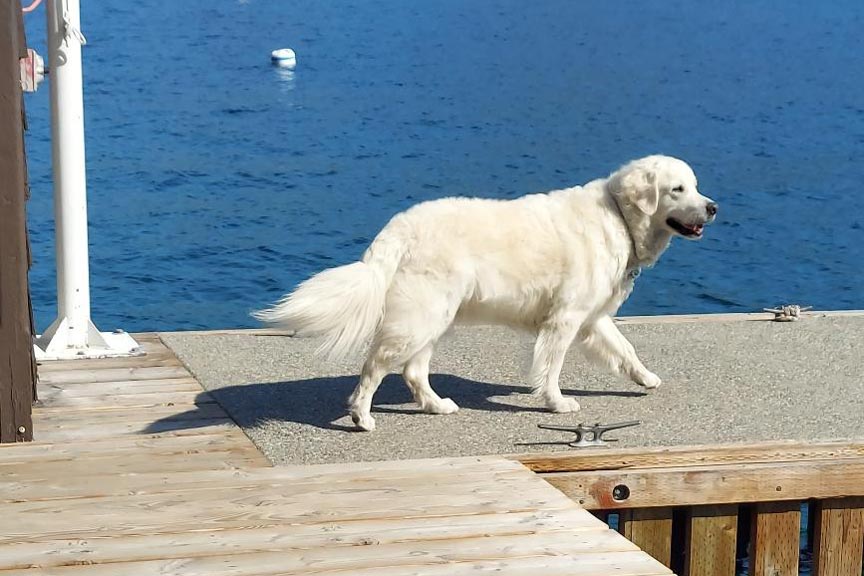 There's nothing quite like getting out of the house for a much needed vacation at beautiful Lake Chelan – but what about Fido? Wouldn't he enjoy coming along? Sure he would! Kelly's Resort has a number of dog friendly cottages to choose from and many local venues are also pet friendly.
Vacations are a great way to relieve stress – unless you're missing and worried about your four-footed companion the whole time.
Take that factor off the table with a dog friendly Lake Chelan getaway. Come soak up the natural beauty of the area with the WHOLE family at Kelly's Resort.
Dog Friendly Lake Chelan Lodging
Kelly's Resort is a small, family, lakeside resort located on the South Shore of Lake Chelan. Our guests enjoy enclosed lake swimming, access to canoes and kayaks, walking trails, coffee bar, store, and a selection of dog friendly accommodations.
Kelly's Resort has 8, dog friendly cottages to choose from: 5 single bedroom, 2 double bedroom, and one three bedroom cottage. Each cottage is equipped with central heat & A/C, cable, wood burning fireplace, a private deck, and gas BBQ.
Our fully-equipped, pet-friendly cabins let Fido enjoy the lake along with the rest of the family. They'll love the view from your private deck and the resort's walking trails are a great way for them burn off all that happy-dog energy.
Guests may stay with up to two dogs in their cottage at $20 per pet per night. Advance notice is required when booking a dog friendly stay. Read more about our Pet Policy on our Rates and Policies page.
Pet Friendly Chelan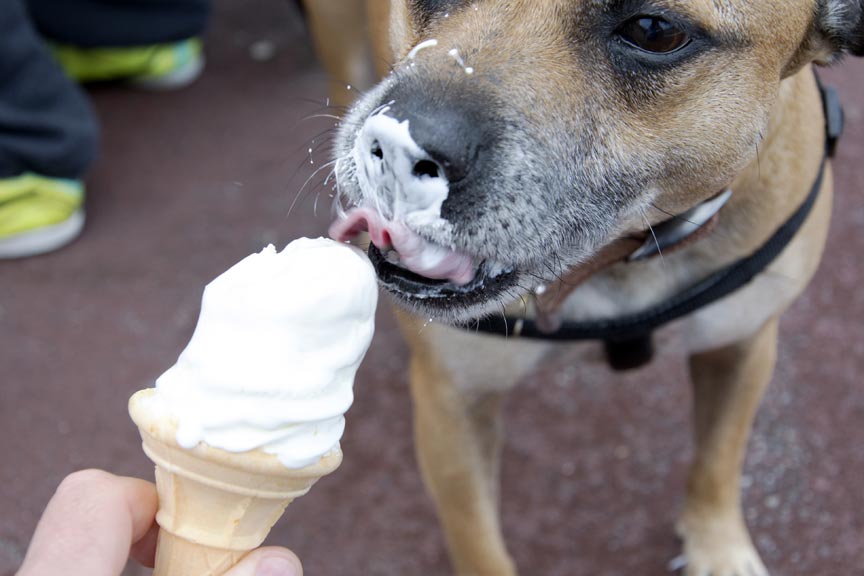 Getting out and exploring the area while you're here is half the fun. Luckily, a number of local wineries, restaurants, trails, parks and more are pet friendly.
Lake Chelan is known for its wineries and a visit to the area just about isn't complete without stopping by at least one. Many include dog friendly outside seating for tasting and taking in the views. Visit lakechelanwinevalley.com for a current list of dog friendly Lake Chelan wineries.
Looking for a pet friendly restaurant in Chelan? Many local cafes and restaurants offer pet friendly outdoor seating and sometimes even treats for your four legged friend. Yum!
The Lake Chelan Valley is a hiking paradise with trails for hikers of all levels. The vast majority of them also allow leashed dogs. Best of all, the lake is always nearby so you and Fido can cool off during the hot summer months. Most of our local parks also allow leashed dogs.
So go ahead and plan that dog friendly Lake Chelan getaway at Kelly's Resort. We're looking forward to seeing you all!