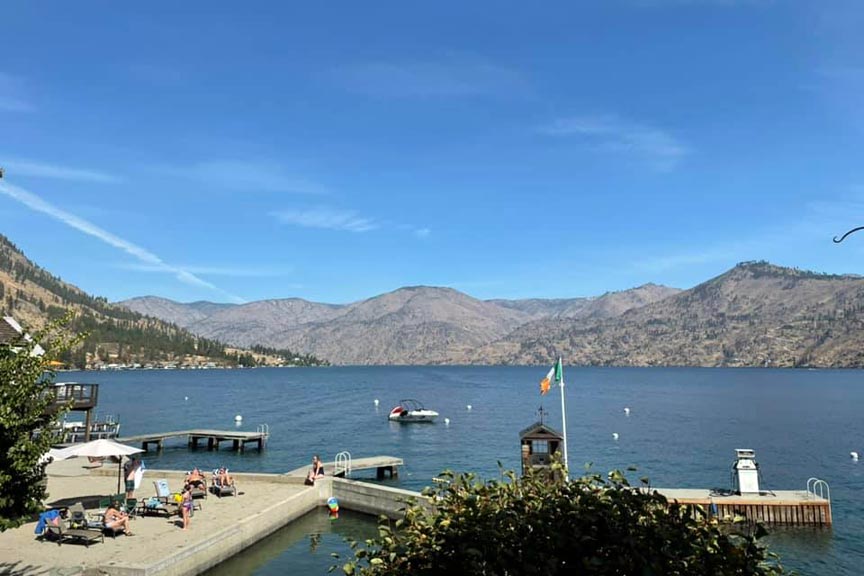 It's the end of another fantastic season here at Kelly's Resort. Our Lake Chelan resort is open every year, April through October. We have so much fun at the lake every year that it always goes by far too quickly.
Our family-operated Lake Chelan resort has been welcoming guests to the lake since 1948 but summer and fall still seem to fly by. We chalk it up to how much fun we have every year. Meeting new folks and seeing old, familiar faces again. Helping point guests in the right direction for wine tastings, hikes, paddling trips; acquainting them with all this beautiful valley has to offer.
2021 was another stellar year, here on the lake. We had beautiful weather, lots of great guests, and plenty of fun things to see and do. SkyFest, the Lake Chelan Wine and Jazz Festival, Cruizin Chelan Car Show, the Lake Chelan Lavender & Art Festival, and more.
Our focus and biggest thrill, however, comes from sharing the lake with our guests. It's always so rewarding to watch the stress fall from people's faces after just a few hours at our Lake Chelan resort. To see guests return year after year, becoming as much a part of our season as our valley's gorgeous summers and falls.
Though it sometimes makes us blush, we also love receiving feedback on how we're doing. Below are some of the nice reviews we received from guests this year.
2021 At Our Lake Chelan Resort
"My daughter and I were looking for an end of summer get-away last week when I saw an ad for Kelly's Resort on Facebook. We booked 3 nights and had the best time! We loved our one bedroom cabin with its own private deck, complete with a gas bbq. The main check-in area has a beautiful dock (gas is for sale on site for your boats, jet ski's etc). and very nice sitting areas to enjoy the beautiful lake view! They also have stand up paddle boards, row boat, peddle boat, and canoes that you can check out for no additional charge. The swimming pool on-site is beautiful! There are trails on-site to explore as well. They also have a small store stocked with more than the usual items, including beer and wine! The staff is the best and we enjoyed visiting with them! We can't wait to go back!"
Sue – September 2021
"They accommodated us at the last minute and gave us the owner's original cabin in the nearby woods. Such a lovely place in the evening when viewing the sun-drenched hillsides fade to gold on the far side of the lake. Just as relaxing to enjoy the deck overlook in the early morning. Hope they still have their welcome host–their cat."
Chuck – September 2021
"Great, tranquil spot, away from the crowds of Chelan proper."
Steve – September 2021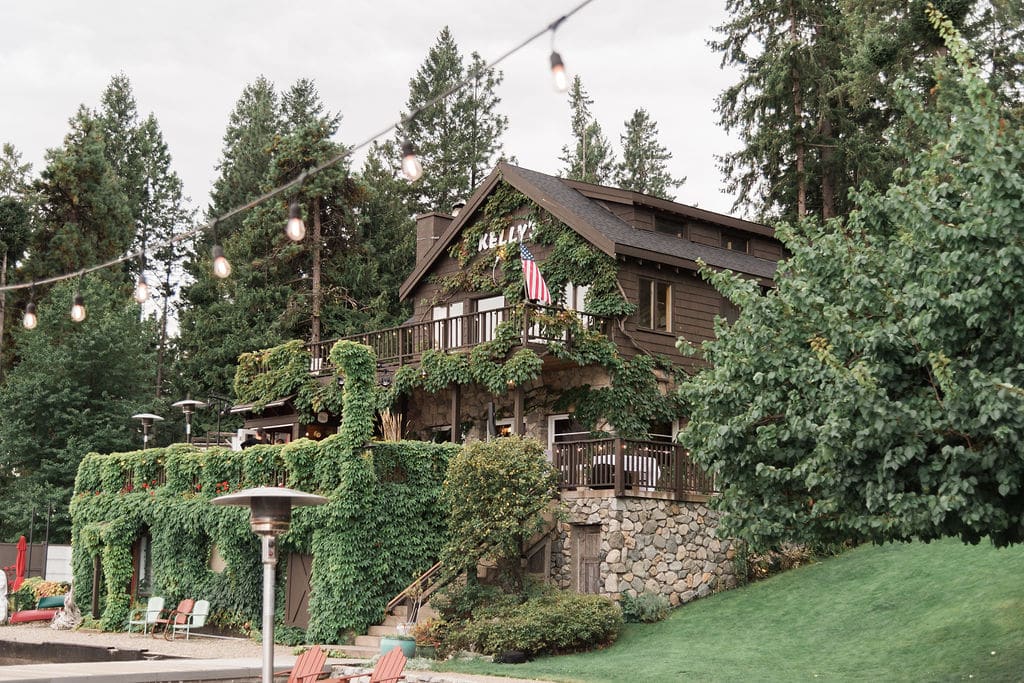 "We have gone here for years and I have loved every part of it! The beach is lovely and I love the lake pool, the little store with the fantastic Italian sodas and both the lake front homes and the cabins are perfect for anyone's stay. The cabins are nice and roomy with a small but good sized kitchen, comfortable beds and I love that their dog friendly! All of the employees are very friendly and helpful and I would recommend this resort to anyone looking for a family get away!"
Audrey W – August 2021
"Love this place! So beautiful. Really a hidden gem down the south shore heading uplake. Gas dock is convenient! Staff friendly 🙂"
Hilary – July 2021
Get Set For 2022
If your life is anything like ours, 2022 will be here just as quickly as 2021 passed. Kelly's Resort is open April through October every year and those reservations go very quickly. If a Lake Chelan getaway at Kelly's Resort is in your sights for 2022, book your stay soon!