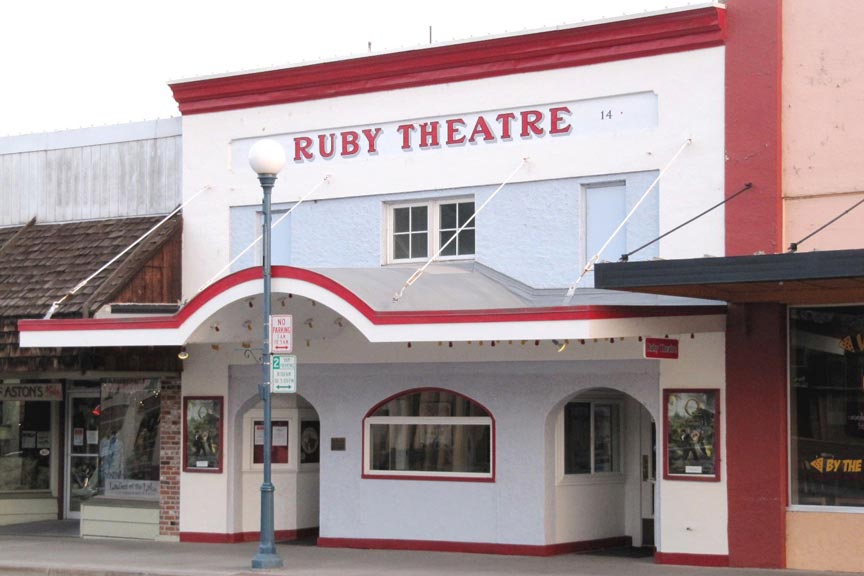 If you like movies and old-time movie theaters, you're in for a real treat. The historic Ruby Theatre, located in downtown Chelan, WA, is one of Washington State's oldest movie theaters and has been screening films for over 105 years!
For many of us these days, a trip to the theater is a rather rare experience. With movies, television shows, and lots of other content readily available at home, why visit a theater?
Chelan's historic Ruby Theatre answers that question handily: for the experience. There's no denying that viewing a film at home has a number of distinct advantages. Still, I would argue that these home-based perks come at the expense of the truly immersive experience that only a theater can offer.
Movie theaters provide the optimal viewing experience with huge screens, dark rooms, and surround sound. And how about that fresh movie theater popcorn!
This tends to be especially true in classic older theaters like The Ruby where, though smaller, they work hard to provide a truly memorable film experience.
A Little History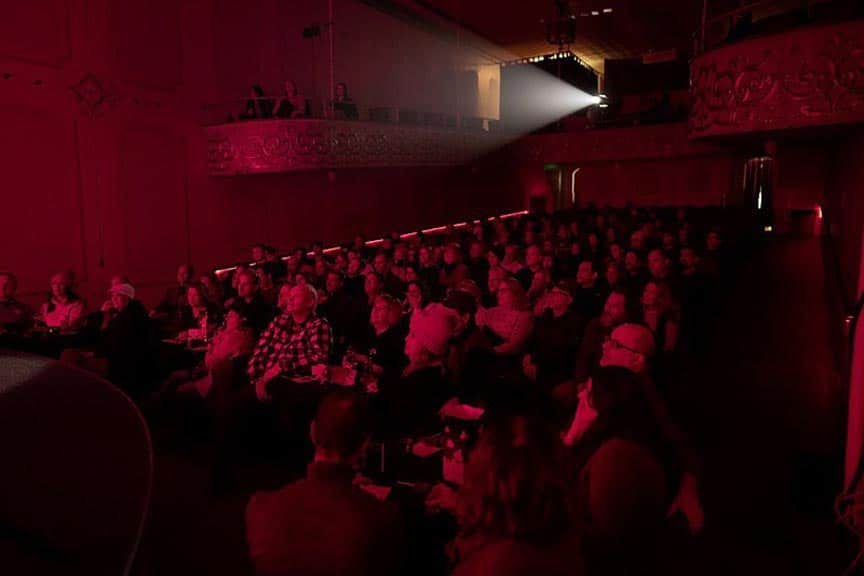 Built in 1914, Chelan's historic Ruby Theatre is one of the oldest, still operating movie theaters in Washington State. It's also considered one of the best preserved in the country. The National Register of Historic Places added The Ruby Theatre to its list in 1991.
The theater was named after the first manager's daughter and was built as a "modern" alternative to the nearby Gem Theatre. The Gem was not much of a theater at all, what with its flat floor, benches, and no lobby or projection booth.
The Ruby Theatre, on the other hand, had it all. A lobby, projection room, balcony, orchestra pit, and comfortable seats for up to 350 patrons. It even had central heat, electric lights and equipment, even its own telephone system!
"Photo Play Houses" were still new in 1914, with no architectural guides or traditions to follow. The Ruby features a unique, 125 seat horseshoe shaped balcony whose arms wrap forward along the walls towards the screen. Other vintage features include the original tin ceiling and cast plaster proscenium arch.
The building saw a major facelift in the 1940's, gaining a new facade among other things, but has otherwise remained as it always was.
The Ruby Theatre Today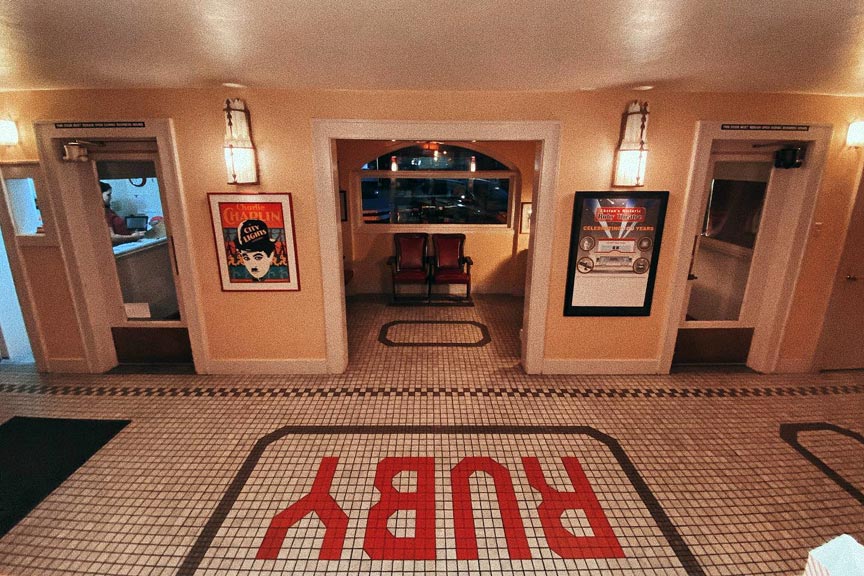 Of course, technology and the film industry has advanced quite a lot since 1914. While The Ruby remains almost unchanged architecturally, the technology used to screen films has gone through uncounted changes.
While The Ruby's original screenings were projected via incandescent light and accompanied by piano, today the entire process is digital. The theater presents both first-run and classic films.
Best of all, The Ruby Theatre is just 20 minutes down the road from our south shore, Lake Chelan resort, Kelly's Resort!
The Ruby Theatre
135 East Woodin Avenue, Chelan WA
Visit the theater website for more information. You can also find it on Facebook.