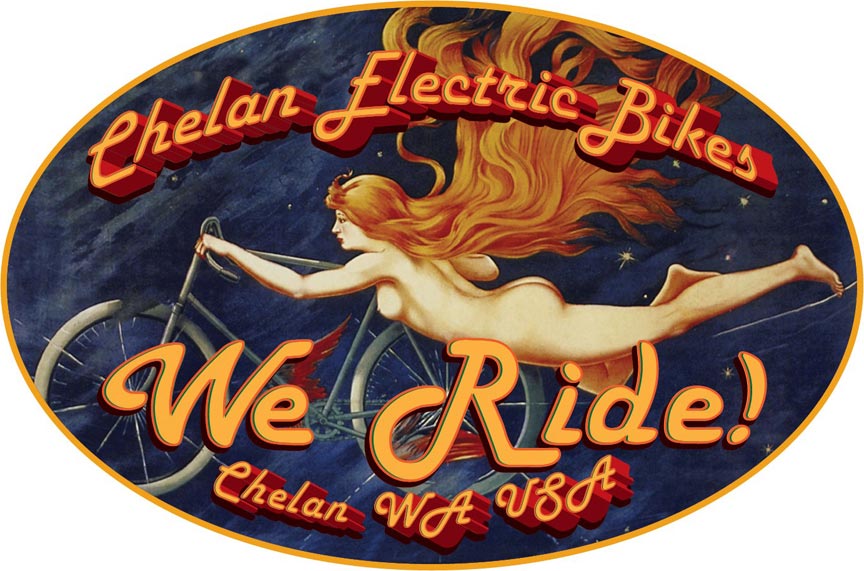 There are lots of ways to get out and see Chelan; limo tours, walking tours, van tours, self-guided driving tours, and more. One of the most highly rated, however, is the Chelan Electric Bike Tour.
Chelan is a fascinating town with a gorgeous lake and a rich history. What better way to get to know it than with a tour? As we mentioned above, there are numerous ways to do so but folks seem to really like the local, electric bike tours.
A lot of the appeal has to be the sense of freedom that being on a bike gives you.
At its best, biking is a little like flying. The feel of the air rushing past can be exhilarating, as is moving with a speed and grace you could never achieve on foot. While riding, each breath you take fills your lungs with fresh air, not recycled canned air. On a bicycle, you can hear the sounds of nature and feel the wind and sun on your skin. It's absolutely one of the best ways to explore an area like Chelan, WA.
Of course, the downside is that a bicycle can also take some serious effort. It can be hard to enjoy the view and the feel of the wind in your hair if your legs and lungs are on fire from exertion! That's where electric bikes come in.
An electric bicycle can be powered by a rider, electric power, or both together. Electric bikes can reach speeds up to 20 miles per hour on battery power alone. Most typically, however, they are used in conjunction with pedaling to reduce strain during longer trips, going uphill, or against the wind.
Chelan Electric Bikes has been providing electric bike tours in Chelan for over ten years and offer three different tours:
Winery Electric Bike Tour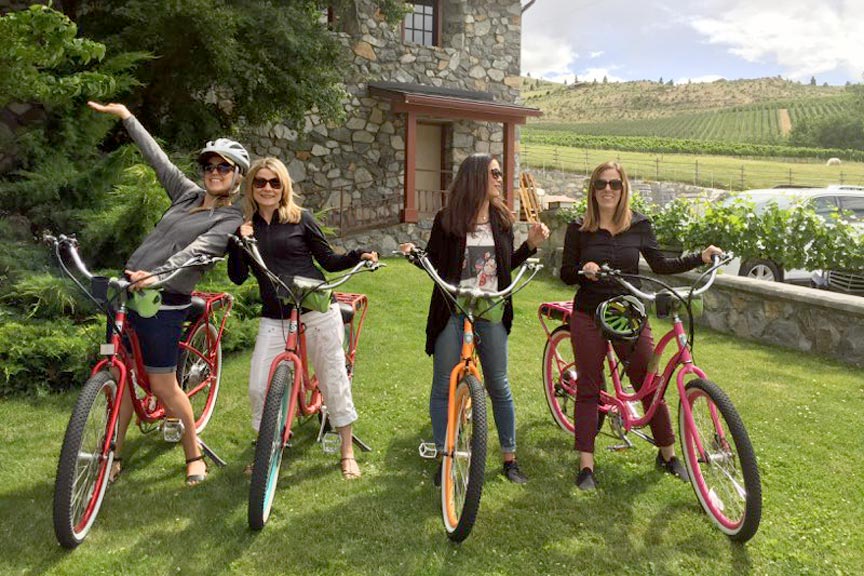 This award winning, ebike tour of the Lake Chelan AVA is one of the area's most popular tours.
The four hour tour takes you to three of Chelan's best wineries for samples and to learn about their histories. Your tour guide will keep you entertained during the trip with tidbits of local history and information. They're also more than happy to haul any supplies or wine purchases.
Along the way you'll explore both back roads and the shores of beautiful Lake Chelan. There's even a stop for a dip in a top secret swimming hole, so don't forget to bring your suit!
This tour is around 18 miles (29 km) in length but don't worry, the electric bike will do the heavy lifting for you. Tour attendees must 21 years of age or older. Tasting fees are not included. Visit chelanelectricbikes.com to learn more.
Path Less Pedaled Fat Tire ebike Tour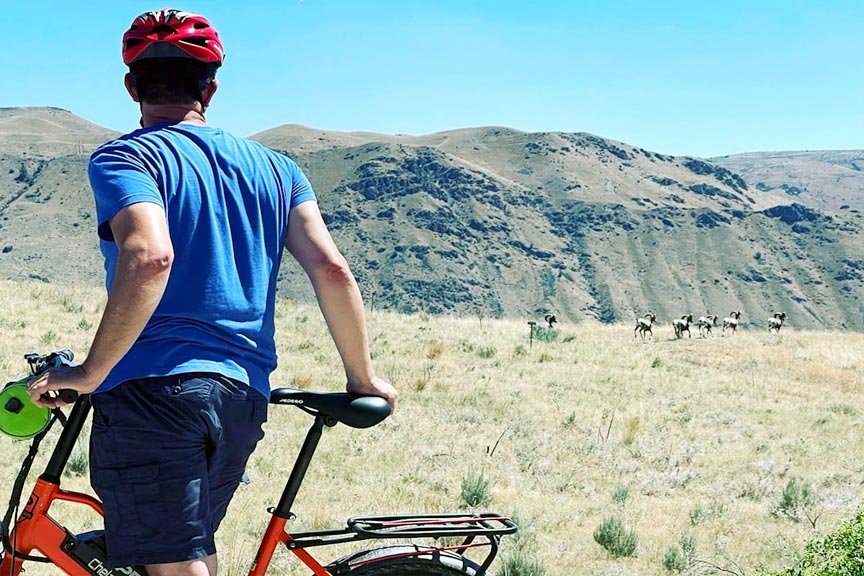 Those looking for a bike tour that's a little more exciting will love the Path Less Pedaled tour.
Not only does this 3 hour tour use fat tire bikes, it takes you down a dirt road and deep into the Columbia River Gorge. Attendees will enjoy views of fantastic scenery and wildlife, plus a dip in crystal-clear swim hole, if you brought your suit and are of a mind.
This tour is for experienced bicycle riders in good physical health who are not afraid to get dusty or muddy. Learn more on the tour page.
And More … !
Chelan Electric Bikes also offers Custom Tours, private trips that can be tailored to suit your interests. Anniversaries, birthdays, girlfriend getaways, or what have you.
The tour company is located at 204 East Wapato Avenue in downtown Chelan, WA, just 20 minutes down the road from our south shore retreat on Lake Chelan, Kelly's Resort.
Learn more at the Chelan Electric Bikes website.
Kelly's Resort is open every year between April 1st and November 31st. Start planning your Lake Chelan getaway at Kelly's Resort today!