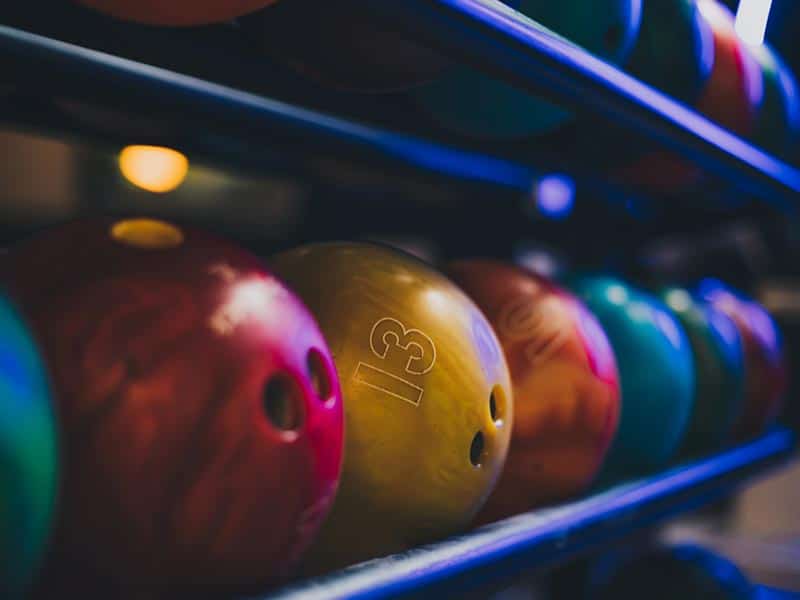 Hoping to hit the lanes at a Chelan bowling alley during your stay on the lake at Kelly's Resort? No problem. Chelan Lanes, a popular, family friendly bowling alley, is within easy reach of our lakeside resort.
Bowling makes the perfect rainy day or 'get out of the heat' escape, and Chelan Lanes is a fantastic little bowling alley. The alley features 10 auto scoring lanes, arcade games, and billiards.
Chelan Lanes is also home to a full service sports bar and restaurant, Mr. J's Lane Eleven. The alley's slogan, "No matter where you're from (or how well you bowl!) Chelan Lanes will put a smile on your face", couldn't be more true. It really is the perfect place, with something for everyone!
Chelan Lanes is located at 518 W. Manson Hwy, about 25 minutes from Kelly's Resort. Don Morse Memorial Park, a lakeside city park with boat rentals, is right across the street. Rally Alley Go Karts is also nearby, along with the Lake Chelan Skatepark, IGA Market, pizza, and more.
Visit the bowling alley's website for more information.
What people have been saying about our Chelan Bowling Alley:
Best Bowling Alley I've Been To in a Long Time!!! We recently stayed in the Chelan area and visited Chelan Lanes to help entertain ourselves and the our 3 kids (toddlers). The bowling alley is small (10 Lanes) but it is easily the best kept, cleanest, and friendliest bowling alley I've been to in my entire life.

They had shoes available from my 2 year old's Toddler Size 4 (they might have smaller, I just didn't ask) up to my Men's Size 13 (they might have bigger, I didn't ask)… They even had a waiter come by from the adjacent "Lane Eleven" restaurant and take an order. The food was affordable and as we parents know always helps to keep kids contained.

I was impressed to find that they could program the gutter-bumpers to pop-up when my kids turns were up and they could stow the bumpers when my wife and I bowled. Automagic!

I strongly recommend making a stop through Chelan Lanes.

Jason, TripAdvisor Reviewer
Great fun We had a lot of fun at the small very clean bowling alley. The staff was very helpful the shoes seemed newer and clean. The place look like it has been remodeled somewhat recently. We had a waiter come to take our food and drink order. We really enjoyed our day here.

Freberd, TripAdvisor Reviewer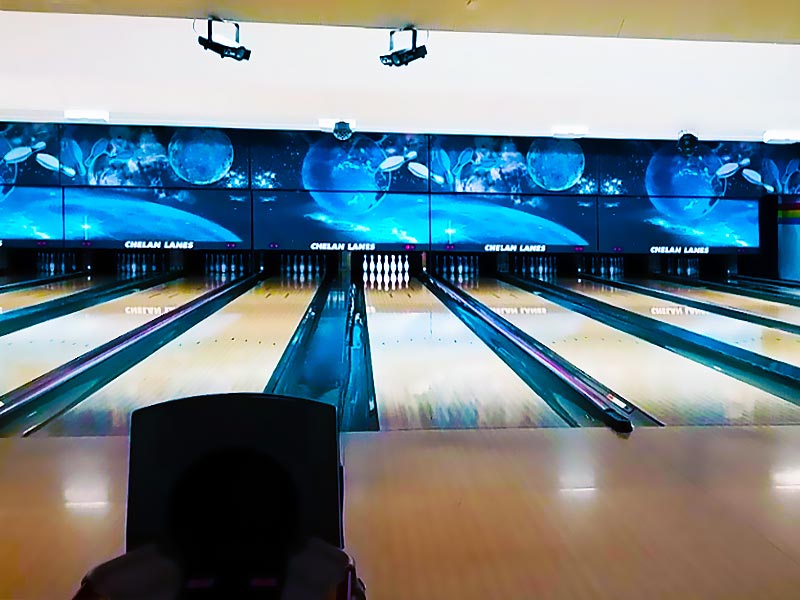 Bowling in Chelan This little bowling alley is totally awesome! The service is great ~ the bar is fully stocked with good drinks and a variety of food choices. Fantastic activity to get out of the heat or during the winter!

TripAdvisor Reviewer
Just A Short Drive From Our Lake Chelan Resort
So there you have it. The next time you're in Lake Chelan and looking for an indoor activity, head on over to Chelan Lanes. It's perfect fun for friends and family!
Best of all, after bowling, you can easily head right back to Kelly's Resort on the quieter side of the lake. Our small, family owned lakeside resort is just 25 minutes from town. Close enough in for the action but far enough out for the quiet.
Kelly's Resort is open every year between April 1st and November 31st, with 11 hillside cottages and 4 lakeside condos to choose from. Popular amenities include our outdoor swimming pool, hiking trails, lake swim area, docks, high speed internet, laundry facility, and a small convenience store.
Make plans for your next Lake Chelan getaway at Kelly's Resort, today!