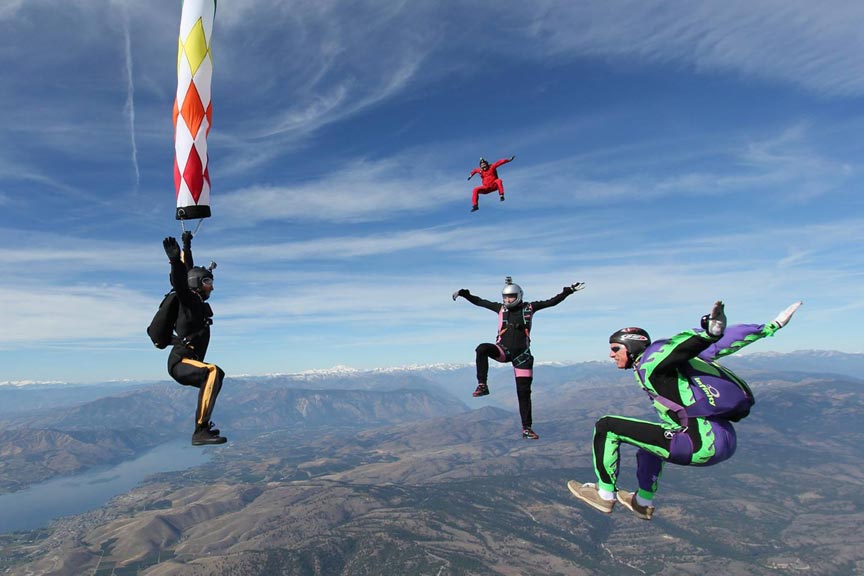 Come celebrate fall – freefall that is – at Lake Chelan during SkyFest 2021! SkyFest is Chelan's annual skydiving festival, with skydiving, paragliding, food, music, and much more. It's the largest skydiving festival of its kind in the Northwest! October 1st through the 3rd in Chelan, WA.
You already know the Chelan Valley is beautiful, now imagine seeing it from above. All that beauty laid out before you and stretching as far as the eye can see. The majesty of the Cascade Mountains, the snaking ribbon of the Columbia River, beautiful Lake Chelan, and mile after mile of vineyards.
SkyFest presents a fantastic opportunity for first-time and licensed jumpers to enjoy rare views like these and so much more. The annual festival is hosted by Skydive Chelan, a local adventure company that provides skydiving opportunities throughout the year.
The annual SkyFest is typically held the first weekend of every October, including Friday, 9am to sunset every day.
SkyFest 2021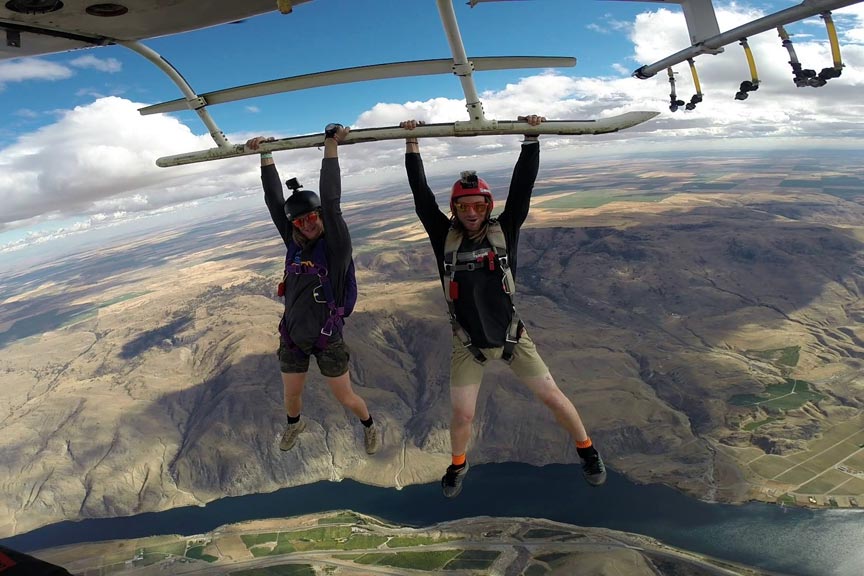 SkyFest is always a good time and you never know what surprises each year will bring. The entire Skydive Chelan team works hard to put the event together. Attendees enjoy a variety of jump experiences, yummy food, and live music on Saturday night.
Festival days will see hundreds of jumps. Formation jumps, wingsuit jumps, helicopter jumps, and first-time jumpers making tandem jumps. Those lucky/gutsy enough to be in the air are also treated to those expansive Chelan Valley views I mention above. Gorgeous!
Even those who prefer to keep their feet planted on terra firma will enjoy the event. Not only are the jumps and flights fantastic fun to watch, spectators will also have plenty to entertain them on the ground. The event includes turbine aircraft, helicopters, and a bi-plane to inspect as well as live music, food and drink vendors, and other fun.
SkyFest is also a time to remember loved ones who are no longer with us. Each year the event features a sunset, cross country flight. Jumpers open their chutes at 10,000 feet, enjoy a long parachute flight, then drop flowers over the lake in remembrance.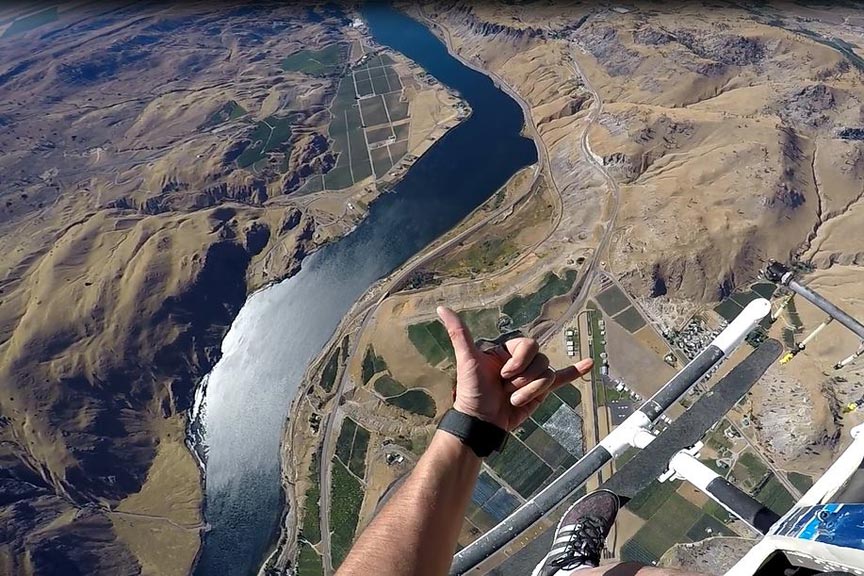 October 1st through the 3rd, 2021, 9am to 5pm, each day. Learn more about SkyFest 2021 on Facebook.
Skydive Chelan
You don't have to wait for the first weekend in October to have a skydiving adventure at Lake Chelan.
Skydive Chelan has been providing a variety of skydiving opportunities since 2013. Services include first-time tandem jumps, skydiver licensing, and both full-altitude and hop-n-pop jumps.
Their most popular jump, however, has to be the Tandem Winery Skydive, which combines a Chelan winery visit with a tandem skydiving jump. It's the only jump of its kind in the country!
Skydive Chelan is open seasonally, March through November. Their offices are located at 201 Airport Way, at the Lake Chelan Airport, just under a half hour's drive from Kelly's Resort.
Learn more at the Skydive Chelan website.